Quality Assurance Specialist
This job is no longer accepting applications.
COMPANY OVERVIEW
Recently named one of Entrepreneur magazine's Top 100 Cannabis Leaders, Cresco Labs is one of the largest vertically-integrated multi-state cannabis operators in the United States. Cresco is built to become the most important company in the cannabis industry by combining the most strategic geographic footprint with one of the leading distribution platforms in North America. Employing a consumer-packaged goods ("CPG") approach to cannabis, Cresco's house of brands is designed to meet the needs of all consumer segments and includes some of the most recognized and trusted national brands including Cresco, Remedi and Mindy's, a line of edibles created by James Beard Award-winning chef Mindy Segal. Sunnyside*, Cresco's national dispensary brand is a wellness-focused retailer designed to build trust, education and convenience for both existing and new cannabis consumers. Recognizing that the cannabis industry is poised to become one of the leading job creators in the country, Cresco has launched the industry's first national comprehensive Social Equity and Educational Development (SEED) initiative designed to ensure that all members of society have the skills, knowledge and opportunity to work in and own businesses in the cannabis industry. 
MISSION STATEMENT
At Cresco, we aim to lead the nation's cannabis industry with a focus on regulatory compliance, product consistency, and customer satisfaction. Our operations bring legitimacy to the cannabis industry by acting with the highest level of integrity, strictly adhering to regulations, and promoting the clinical efficacy of cannabis. As Cresco grows, we will operate with the same level of professionalism and precision in each new market we move in to.
JOB SUMMARY 
Cresco Labs is seeking a Quality Assurance (QA) Specialist to join our manufacturing facility in Joliet, IL. As a QA Specialist, you will be responsible for assisting with quality-related activities at the facility associated with sampling and inspection of finished products, customer complaints, product investigations, and Corrective and Prevention Action (CAPA). Product families include cannabis flower, cannabis oil, manufacturing infused products (lotion, capsules, and vape pens/cartridges).
This position will also help ensure products are being produced in a manner that meets all specifications and brand consistency.  You will also assist in identifying potential quality risks and working with operations personnel to develop improvement opportunities.  The ideal candidate must possess a strong attention to detail and experience working within a highly regulated industry. 
CORE JOB DUTIES  
Performs finished product sampling and inspection. 
Performs equipment and product line clearances before production runs.   
Inspects retain samples and customer return samples, as deemed necessary. 
Writes customer complaints and product investigations, helping to assess risk, identify root cause, CAPA plans, and implementing solutions with business partners. 
Writes QMS documents, including routing and/or approval of change request packages, as requested.  
Inspects packaged orders to ensure correct content and quantities, as deemed necessary  
Reviews in-process batch documentation to ensure real-time compliance to product specifications, good documentation practices and written policies/procedures.  
Reviews in-process batch documentation, logbooks, test results, and good documentation practices. 
Performs reviews and audits as assigned.  
Collaborates with operational functions to troubleshoot manufacturing and production defects, CAPA, and customer complaints. Provides advice with process improvements to eliminate errors and reduce risk.   
Consolidates technical information from operations and manufacturing personnel and prepares written investigation and CAPA reports which may be provided to state regulators.  Discuss quality-related issues with state regulators, as needed.  
Monitors compliance to established Good Manufacturing Practice (GMP) guidance.  
Executes action plans for product quarantine, destruction, rework, withdrawal/recall  
Conducts all duties in compliance with safety rules, applicable SOPs, and other applicable guidelines.  
Performs reviews and audits as assigned.  
Collaborates with operational functions to troubleshoot manufacturing and production defects, CAPA, and customer complaints. Provides advice with process improvements to eliminate errors and reduce risk.   
May require travel to other states or facilities to perform training and/or assist with quality issues. 
 REQUIRED EXPERIENCE, EDUCATION AND SKILLS 
Bachelor's degree, 3-5 years' experience or Associate Degree, 5+ years' experience in quality role 
Prior experience in highly regulated industry. Highly desirable: healthcare, medical devices, pharmaceutical, consumer packaged goods (food), cannabis.  Highly desirable: FDA, HACCP, experience 
Prior experience in Quality Assurance or Quality Control function 
Prior experience with product sampling, inspection procedures, customer complaints, product investigations, and CAPA   
Prior experience in regulatory agency audits and correspondence. 
Ability to follow written procedures and monitor others for adherence to written procedures 
Ability to create or update written procedures with site operations personnel
Strong written and verbal communication skills 
Detail-oriented 
Utilizes critical thinking to troubleshoot issues, work collaboratively with a team to brainstorm solutions, and implement improvement solutions  
Strong written and verbal communication skills, including writing executive summaries and communicating with senior level operations, quality management team, and regulatory agencies  
ADDITIONAL REQUIREMENTS
Must be 21 years of age or older to apply
Must comply with all legal or company regulations for working in the industry 
Cresco Labs is an Equal Opportunity Employer and all applicants will be considered without attention to race, color, religion, sex, sexual orientation, gender identity, national origin, veteran, or disability status.
Apply
Your application has been successfully submitted.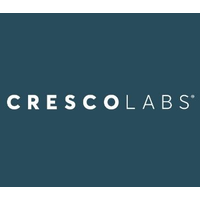 Normalize and professionalize cannabis and educate consumers to eliminate the social stigmas associated with cannabis