Security & Compliance Partner
This job is no longer accepting applications.
The Role 
The Security and Compliance Partner is the gatekeeper for our Mundelein Flagship campus. We are looking for someone levelheaded and confident who is just as passionate as we are about keeping all our patients, customers, and team members safe. In this role, you will be responsible for driving the execution of all safety, security, compliance, and loss prevention programs.  Apply now to become a vital member of our growing team!
Responsibilities 
Ensures execution of safety, security, compliance, and loss prevention programs. Includes oversight of physical security systems such as CCTV, access control, alarms, and radio communications.
Enforce policies and procedures of the company.
Supervises in-store security & compliance personnel.
Supervises the performance of 3rd party security personnel assigned to the location and reports all problems or issues to management for follow-up.
Trains staff on all programs, policies, procedures, and systems related to safety, security, compliance, and loss prevention.
Conducts audits and details findings to monitor compliance. Implements action plans and additional training as necessary.
Conducts analytical review of exception-based reports to identify opportunities to reduce risk and improve compliance.
Investigates and takes the appropriate lawful actions on accidents, incidents, trespassing, suspicious activity, safety, and fire.
Aid customers, employees, visitors, or the public as necessary, neutralize situations calmly with tact and common sense.
Control access to premises, protect individuals, property, and proprietary information from harm or misappropriation. Protect property from theft, embezzlement, sabotage, trespassing, fire and accidents.
Act as liaison with local police, fire, and regulatory authorities.
Qualifications  
High School diploma/GED and at least 2 years of loss prevention/asset protection, safety and/or retail operations experience.
Associate/bachelor's degree in criminal justice preferred.
Military, law-enforcement, or security background strongly preferred
Training in firefighting, first aid or lifesaving drills
Frequent standing and walking throughout shift
Occasional lifting and carrying up to 30 lbs.
Occasional kneeling, pushing, pulling, lifting
Occasional ascending or descending ladders, stairs, and ramps
Highly motivated, self-directed, innovative and able to work independently or among teams with keen judgement, common sense and resourcefulness 
Adapts and thrives in a demanding, fast-paced environment 
Possesses a high level of critical thinking 
Operates with a high level of professionalism and integrity, including dealing with confidential information 
Must understand and comply with the rules, regulations, policies, and procedures of Green Thumb 
Must have a solid understanding of the Cannabis laws, rules and regulations and passion to further their understanding and knowledge of the industry and the laws. 
Additional Requirements 
Must pass any and all required background checks  
Must be and remain compliant with all legal or company regulations for working in the industry  
Must possess valid driver's license 
Must be a minimum of 21 years of age 
Must be approved by state badging agency to work in cannabis industry
Apply
Your application has been successfully submitted.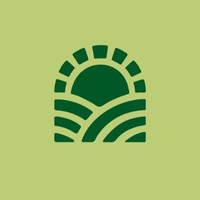 Green Thumb | Health, Happiness & Wellbeing with Cannabis.