Procurement Planner
This job is no longer accepting applications.
Job Title: Procurement Planner 
Reports: Director, Procurement 
Department: Procurement, Supply Chain 
FLSA: (Exempt, Full Time) 
Location: HQ 
 The Role 
The Procurement Planner for GTI is responsible for purchasing, vendor management & research, contract negotiation and the day to day purchasing operations.  You will develop operate plans to ensure GTI has the resources to support current forecasted business and projected growth to respond to current and emerging markets.  
 Responsibilities 
Partner with internal business partners to understand requirements for wholesale goods and ensure those requirements are met in vendor proposals and vendor selection 
Execute purchasing for cultivation, processing & retail locations for raw materials, equipment & packaging  
Monitor status of open purchase orders to ensure on-time delivery of all materials, including timely resolution,   communication, and mitigation of future potential problems 
Determine and establish optimal inventory levels based on forecast, demand variation and material lead times  
Coordinate material flows throughout product/BOM changes, obsolescence, and the introduction of new suppliers and/or materials due to new product development  
Manage the inter-company flow or materials between warehouse locations 
Create reporting tools to enhance the visibility for procurement demands  
Partner with internal and external partners to build strategies and procure materials to support the company high growing, fast paced demand 
Ensure compliance with company procurement and internal control policies, processes, and standards 
Develop effective negotiation strategies and secure profitable deals 
Estimate risks and apply risk mitigation techniques 
Discover and partner with reliable vendors and suppliers 
 Qualifications  
Bachelor's degree in a relevant field: business, supply chain, materials management, engineering 
2+ years' experience in manufacturing or CPG procurement operations  
Hands-on expertise developing and implementing programs for cost reduction, supplier performance management and inventory reduction. 
APICS or Supply Chain Certification is preferred 
Highly motivated, self-directed, innovative, and able to work independently or among teams with keen judgement, common sense and resourcefulness. 
Adapts and thrives in a demanding, start-up, fast-paced environment. 
Superior communication and interpersonal skills (verbal, non-verbal, written), with the ability to build relationships at all levels, both internally and externally. 
Possesses a high level of critical thinking. 
Operates with a high level of professionalism and integrity, including dealing with confidential information. 
 Additional Requirements 
Must pass any and all required background checks  
Must be and remain compliant with all legal or company regulations for working in the industry  
Must possess valid driver's license 
Must be a minimum of 21 years of age 
Must be approved by state badging agency to work in cannabis industry 
Our Mission: To promote well-being through the power of cannabis. 
We're humble—We prefer quiet confidence and don't shout about our success. 
We're hardworking—We put our heads down and get the job done. 
We're grateful—Working in our industry is a privilege and an act of service. 
We're transparent—Honest and open communication keeps us healthy as an organization. 
We're collaborative—And believe good ideas can come from anywhere. 
We have a growth mindset—One that's grounded in well-being. 
At GTI we believe that our corporate community should be a reflection of the communities we serve. We are dedicated to fostering an inclusive culture that celebrates diversity across race, sex, age, gender identity, sexual orientation, disability, nationality, religion, experience, and thought—not only because it is right, but because it makes us better. Our mission—the right to wellness—informs our commitment to champion economic opportunities in communities disproportionately affected by the war on drugs through employment and community involvement. GTI is proud to be an equal opportunity workplace. 
We can't wait to meet you.
Apply
Your application has been successfully submitted.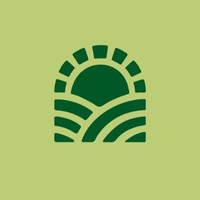 Green Thumb | Health, Happiness & Wellbeing with Cannabis.