R&D Laboratory Technician
This job is no longer accepting applications.
The Role
The R&D Technician will report to Green Thumb's Director, Product Development and will work side by side with the entire GTI R&D team. In this role the Technician will develop and improve Product Development documentation as well as assist the Product Development team with day-to-day tasks, both across 3 main product platforms, Edibles, Topicals and Inhalables.  The expected split between Technical Writer and Technician will be 50/50 but may vary at certain times given the demand of the business. Responsibilities associated with the Technical Writer role will include acting as Product Development's primary documentation support, Product Development's Subject Matter Expert of Quality One (internal documentation database), GTI's point of contact for R&D documentation requests, and Product Development's point of contact for variance requests. Responsibilities associated with the Technical role include supporting the Product Development team in a wide variety of tasks including, but not limited to, extraction, winterization, distillation, analytical equipment and production of cannabis infused products across 3 main product platforms.
Requirements
Execute lab scale and small batch experimentation to support all levels of formulation, analytics, and processing for multiple cannabis-based research projects.
Support development of all Product Development documentation, including, but not limited to, specifications, formula batch production records, SOPs, work-aids, etc.
Serve as R&D's Subject Matter Expert for Quality One, which includes, leading the R&D team in any new training material, train new R&D members, and ensure R&D use of Quality One is consistent and efficient.
Serve as R&D's point of contact for ingredient and process variance requests, directing procurement and operational requests.
Implement and advance optimal documentation processes and templates.
Aid in the maintenance of inventories for research and development's raw materials, chemicals, and equipment, as well as formulation spreadsheets, inventories, traceability logs, tracking logs, etc.
Follow complex instructions and formulations in the preparation of cannabis extract, concentrates, and infused products.
Aid compliance and accuracy involving all product tracking, product security, and product creation.
Operate laboratory instruments, makes observations, calculates and records results.
Take personal responsibility to ensure compliance and meet Good Laboratory Practices and Good Manufacturing Practices compliance.
Practice highly sterile laboratory cleaning procedures throughout the facility with focus and personal contributions towards a clean and organized assigned work area at the end of the assigned shift.
Capable of troubleshooting, fixing, and services a wide range of equipment and software with little to no assistance.
Other duties as assigned.
Accurately maintain laboratory notebook and generate all required product documentation, including product specifications, formulation sheets, and SOPs.
Follow all safety requirements, ie GMP, PPE, etc.
Qualifications
Associate's or Bachelor's degree preferred in related STEM discipline such as chemistry, biology or physics.
Prior Laboratory experience.
Fluency in technical and common office software.
Ability to check all technical material for consistency and accuracy.
Ability to pay attention to details.
Great written and oral communication skills.
Ability to prioritize and execute tasks in a fast-paced environment.
Ability to multi-task.
Ability to plan, design experiments, and problem solve.
Capability of troubleshooting, fixing, and services a wide range of equipment and software without assistance.
Knowledge of lab best practices and GMP.
Intermediate math skills.
Excellent verbal and written communication skills with coworkers and management.
Familiarity with OSHA guidelines for dealing with hazardous chemicals.
Understanding & adhering to applicable federal, state and local laws and regulations as they pertain to the industry, safety regulations, local municipal codes and organizational rules, regulations, directives and standard operating procedures.
Additional Requirements:
Active driver's license or State ID card.
Must be a minimum of 21 years of age.
Must pass any and all required background checks.
Must be and remain compliant with all legal or company regulations for working in the industry
Must be approved by the regulatory agency, if required, and maintain compliance with any employee badging process.
This position will require occasional flexibility in working hours to set-up and complete pilot plant scale–ups or plant trials that may extend past typical working hours.
Working Conditions:
While performing the duties of this job, the employee is regularly required to perform grasping, talking, hearing, seeing and repetitive motions.
Physical demands – May be required to stand and/or walk for extended periods of time. Must be able to lift, carry and balance up to 50 pounds (200 pounds with assistance).
Extended periods of sitting and computer work.
This is a GMP facility and the Employee Hygiene and Personal Effects Policy must be followed, which prohibits wearing/having false eyelashes/eyelash extensions, false/long fingernails, fingernail polish/art, hairpins, non-permanent jewelry (permanent means it can only be removed surgically), and other items that may fall off.
Apply
Your application has been successfully submitted.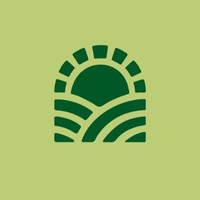 Green Thumb | Health, Happiness & Wellbeing with Cannabis.