Reliability Engineering Technician
This job is no longer accepting applications.
The Role
The Reliability Technician role is designed to ensure the efficient execution of our asset management strategy and maintenance work throughout the Midwest region, as well as to develop and support the technical capabilities of our team to deliver consistent results, today and in the future (delivery of the Compelling Business Need).  Our facilities in the Midwest include locations in Oglesby, IL, Rock Island, IL and Toledo, OH.  Ideally, candidates will work out of our Rock Island, IL or Oglesby, IL locations.  Technical Capability is defined in terms of:
Equipment Capability - current equipment/technology across the business (Cultivation, Production, and Warehouse/Logistics) capable and sufficient to reliably deliver today's required results; identifying and delivering equipment/technology required for the future.
Capability of Systems - maintenance, reliability, cost and feedback/tracking systems are functionally robust enough to deliver the desired results with zero losses. TPM methodologies (AM, PM, FI as well as Technology Transfer and Training) must be key enablers of this process.
Capability of People - technical and leadership skills are developed and maintained at all levels of the organization in alignment with PFS and TPM principles.
This role will be delivered by leveraging the skills of the Reliability Engineer, Maintenance Planners and Site Technical resources (Plant Technical Manager, Process Engineer(s), Controls Engineer(s).
Responsibilities
AM and PM Pillar integration for the site and/or region - plans developed and executed with excellence, systems implemented with excellence, expected results gained, quantified, and tracked
Completion of assemblies/subassemblies for functional location completion
Assist in troubleshooting and analyzing problems on technical outages – Lead / Coach problem solving for Breakdown Elimination Daily Management System
Ensure equipment changes and modifications are consistent with plant/OSHA/FDA/ANSI standards
Coordinate, plan, and execute Reliability imperatives/must do's
Ensure info sharing occurs with the operational team at each shift exchange (recurring problems, downtime investigations/summaries, planned maintenance, etc.)
Acts as a resource for Technology/Information Systems - Quality One, eMaint, and storeroom parts concerns
Uses Data to drive downtime reduction specifically in technical loss.
Facilitate exercises using processes and tools such as VSM, PMO, PDM, MOC, RCFA, FMEA and CA
Own and provide support as CMMS Gate Keeper
Provide misc. project support as required.
The Reliability Engineering Technician will interface with the following:
Site/Regional Maintenance Leaders
Site Technical resources (Maintenance, Reliability, Engineering)
Site and Regional AM & PM Teams
Site and/or National PM/Reliability Executional Leader
Qualifications
Bachelor's degree in engineering, statistics, mathematics, or equivalent
Minimum of 5 to 7 years work experience with a proven track record of building and developing reliability processes and systems.
Possess a strong knowledge of design, specification, and implementation of food\pharmaceutical processing systems
Lean\Six Sigma Certification
Strong communication skills
RE and MM certification preferred. 
Ability to deliver specific organizational goals and effectively develop, grow and manage a diverse multisite team to achieve objectives. 
Track record of engaging teams and creating a collaborative culture.
Applicants must be over 21 years old and have a driver's license before being hired in addition to be passing all background check, drug tests, and pre-employment screenings on conflict resolution, and de-escalation tactics
Keys to Success:
A passion for being a "change-agent" - comfortable working with all levels within the organization, able to question status quo and be a strong communicator.
Leading and managing reliability initiatives, using six sigma tools, as well as mentoring and coaching.
Managing a portfolio of lean projects
Training and leading cross-functional continuous improvement teams; focusing on measurable quality, service and cost improvements; mentor other individuals
Implementing formal reliability programs  
Drive to assess processes, take measurements, interpret data and develop reports
Designing, running, testing and upgrading systems and processes
Ability to plan, prioritize, and review the technical plans for the improvement of production and facility equipment.
Problem Solver: Ability to think outside the box, find constructive solutions, act proactively and independently
Team Player: Respects solutions that are efficiently and effectively found through collaboration and cooperation
Project Manager: Ability to plan and execute both small and mid-sized projects from start to finish
Apply
Your application has been successfully submitted.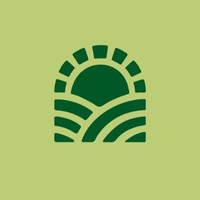 Green Thumb | Health, Happiness & Wellbeing with Cannabis.