MIPS Tech
This job is no longer accepting applications.
The Role
The MIPS tech is responsible for assisting with the production of various cannabis infused products which includes but is not limited to inventory management, adherence to compliance and safety requirements, and naturally, production of cannabis infused products! In this role, you will work with various instruments and equipment in a team, goal-oriented environment. Our ideal candidate will have 2 or more years' experience in a production, lab, or food safety environment, an infectiously positive attitude, and is hungry for a new challenge!
Responsibilities
Set-up and operate various instruments and equipment according to SOP's
Meet set production deadlines by working efficiently with a sense of urgency
Document production by completing forms, reports, equipment logs, sanitation checklists and batch records
Trouble shoot problems with equipment, devices and products
Maintain safe and clean work environment by following current good manufacturing practices (GMP) and GTI standard operating procedures (SOP)
Handle hazardous and non-hazardous waste per SOP and local requirements
Assist management in processing and testing of products, processes and procedures
Perform quality inspections of product
Maintain inventory of raw materials
Work as part of a team to meet production schedules 
Qualifications
2+ years experience in production, lab, or food safety environment required
Familiarity with OSHA guidelines for dealing with hazardous chemicals
Basic math skills
Highly motivated, self-directed, innovative and able to work independently or among teams with keen judgement, common sense and resourcefulness
Adapts and thrives in a demanding, start-up, fast-paced environment
Possesses a high level of critical thinking
Operates with a high level of professionalism and integrity, including dealing with confidential information
Additional Requirements
Must pass any and all required background checks
Must be and remain compliant with all legal or company regulations for working in the industry
Must possess valid driver's license
Must be a minimum of 21 years of age
Must be approved by the DOH to receive an Agent badge
Apply
Your application has been successfully submitted.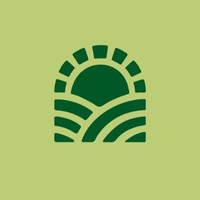 Green Thumb | Health, Happiness & Wellbeing with Cannabis.