Lab Supervisor
This job is no longer accepting applications.
The Role
We're looking for a Laboratory Supervisor to assist in the management of our laboratory team.  This position is responsible for Lab Production, which includes but is not limited to distillation, extraction, winterization, compliance requirements, and workplace safety. Every day in the lab, our team works the magic of distillation, extraction, winterization, and the production of our cannabis-infused products. As Laboratory Supervisor, you'll grind away at some of the details of running a lab—enforcing safety and security regulations, maintaining equipment, keeping detailed records, and generally keeping everything up to snuff. But here's the bigger picture: we're looking for someone with a serious leadership strain who loves to motivate, organize, and rally a team. You'll use your people skills and your passion for collaboration to help take care of your colleagues who work their magic every day for GTI! 
Responsibilities
Supervise the laboratory production operations of our infused products and/or extraction products  
Ensures all equipment is operational and communicates with leadership to solve failures resulting in down time 
Responsible for accurate preparation of oil and MIP formulations  
Responsible for hygiene, organization, and overall appearance of laboratory 
Support the lab leadership to maintain high standards of quality by assisting with document management, program development and laboratory testing 
Set up, operate, and maintain laboratory instruments, monitor experiments, make observations, calculate and records results notifying the Operations Manager of any deviations 
Follow SOP and standard analytical procedures to meet Good Laboratory Practices and Good Manufacturing Practices compliance 
Support the documentation of lab standards, inventory management, Chemical Hygiene Policy and related labeling, and other SOPs as assigned by Operations Manager. 
Excellent communication skills, verbal and written, with co-workers and management 
Capable of working with hazardous chemicals and is able to identify and report unsafe equipment, conditions and practices so that they may be corrected prior to an incident 
Assist lab manager in personnel management with scheduling, training, onboarding, performance reviews as necessary 
Other duties as assigned 
Qualifications
Associates degree in Life Sciences required, Bachelors degree preferred
3+ years of working in an analytical or production lab  
Familiarity with OSHA guidelines for dealing with hazardous chemicals 
Background in cannabis extraction or distillation highly desirable, not required
Possesses a high level of critical thinking 
Adapts and thrives in a demanding, start-up, fast-paced environment 
Highly motivated, self-directed, innovative and able to work independently or among teams with keen judgement, common sense and resourcefulness 
Knowledge of laboratory best practices including data entry, cleanliness, and systems 
Ability to use standard office equipment, computer equipment and software including word processing, database management, spreadsheet applications and email 
Must understand and comply with the rules, regulations, policies, and procedures of GTI 
Must have a solid understanding of the Medical Marijuana laws, rules and regulations set forth by the state and the D.O.A.; a pursuit to further their understanding and knowledge of the industry and the laws is appreciated and commendable 
Additional Requirements
Must pass any and all required background checks
Must be and remain compliant with all legal or company regulations for working in the industry
Must be a minimum of 21 years of age
Must be approved by the state badging agency to receive an Agent badge
Working Conditions
While performing the duties of this job, the employee is regularly required to perform grasping, talking, hearing, seeing and repetitive motions. 
Physical demands – May be required to stand and/or walk for extended periods of time. Must be able to lift, carry and balance up to 50 pounds (200 pounds with assistance).
Apply
Your application has been successfully submitted.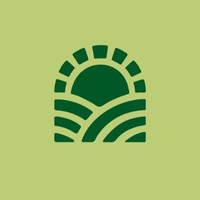 Green Thumb | Health, Happiness & Wellbeing with Cannabis.