Lead Harvest Tech
This job is no longer accepting applications.
The Role
Develop grow schedules to satisfy all daily tasks.
Train and Develop Grow Techs to perform in a proficient manner, providing motivation through personal example and interpersonal skills
Establish grow goals, monitor employee performance, and provide regular 1x1 performance feedback to help the employee succeed.  
Ensure employees are following all safety and operating procedures, and GTI policies.
Train, and develop a high-performing team
Maintain compliance with all State laws/regulations that affect GTI operations and safety, while promoting safety policies and awareness
Document and provide performance feedback to the Grow Manager
Identify outstanding employees that can take on more responsibilities. 
Responsibilities
Working cooperatively with grow team members to complete daily task.
Coordinate with all Grow Techs to ensure consistent processes and procedures throughout each grow room.
Organizing employees to water and validate 100% fertilizer mixture accuracy
Work cooperatively with the Grow laborers to assure GTI harvest procedures are followed.
Conducting weekly IPM scouting
Working cooperatively with the grow manager on harvest and propagation schedule  
Qualifications
Plan & Schedule each day to support grow requirements.
Train employees to:
Harvest and big leaf in accordance with GTI product specifications
Identify quality issues that negatively impact the final product.
Achieve production rates as defined by the Grow Manager
Conduct essential MJ Freeway functions where applicable
Water and understand our fertilizer program
Prune, big leaf and under strip plants
Clone and pot plants
Maintain mother plants health
Coach Employees through 1x1 feedback
Create an environment of trust and job satisfaction
Develop a high performing team.
Employee must exhibit competency in basic organizational and communication skills.
Must work well with others and be able to adapt quickly to changes in policy, procedure and technique.
Be able to work with, help, guide, challenge and motivate team members in order to create a cohesive unit.
Additional Requirements
Massachusetts driver's license or State ID card
Must be a minimum of 21 years of age
Must pass any and all required background checks
Must be and remain compliant with any and all legal or company regulations for working in the industry
Must be approved by the D.O.H. to receive an Agent badge
High School Education or GED graduate; some college or college graduate preferred.
1-2 years experience processing medical marijuana or other botanicals preferred.
Equivalent combinations of education and experience may be considered.
Working Conditions
While performing the duties of this job, the employee is regularly required to perform grasping, talking, hearing, seeing and repetitive motions.
Must be able to sit and/or stand for extended periods of time while maintaining focus.
PHYSICAL DEMANDS:  Must be able to lift, carry and balance up to 75 pounds (150 pounds with assistance) AND must be able to do so with extreme care and caution when working with plants and product.
Apply
Your application has been successfully submitted.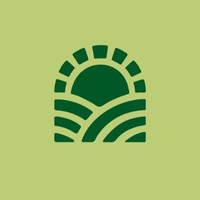 Green Thumb | Health, Happiness & Wellbeing with Cannabis.