Manager, Information Security Operations
This job is no longer accepting applications.
The Role 
We're looking for an experienced Information Security Operations Manager to join our growing Information Security team. This role will be reporting to the Director of Information Security. Our team works to create a strong Information Security function within GTI that enables the business to continue its tremendous growth. The Information Security Operations Manager is responsible for supporting cybersecurity strategy, design, deployment, and ongoing operations.  
Responsibilities 
Manage the day-to-day operations of security tools, processes and vendors responsible for providing perimeter, application, network and cloud security. This includes, but is not limited to: Firewalls, Proxies, Antivirus, SIEM, Network Access Control, Email Gateway, IDS/IPS, DAST/SAST, Privileged Access Management, Data Loss Prevention, Penetration Testing, Vulnerability Management and Disaster Recovery. 
Deploy, configure and mature security tools and processes. 
Lead Incident Response activities, coordinating with internal and external technical teams and providing on-call support. 
Manage an internal technical team as well as an external SOC. 
Lead and coordinate the investigation and remediation of monitoring alerts. 
Drive and oversee the development of playbooks and standard operating procedures for incident response, security tools and processes. 
Serve as the Subject Matter Expert for network security and security operations and provide expertise and guidance to internal and external IT team members. 
Serve as the Project Manager for technical security operations projects, implementing new security technologies and maintaining existing technologies. 
Maintain a current understanding of the cybersecurity threat landscape. 
Identify and evaluate security gaps and translate into functional specifications to reduce risk. 
Review alignment of security controls to policies, frameworks and regulations and provide roadmaps to meet compliance. 
Lead and deliver security operations reporting and metrics, including KPIs and KRIs. 
Execute tasks as a member of the Information Security team as assigned by management. 
Qualifications 
Our employees come in all shapes and sizes, but to be successful in this role with us, you'll at least need: 
At least 5 years of experience working in Information Security
Bachelor's degree or higher in Information Security or Information Technology is required
Strong understanding of Information Security technologies, design and architecture
Strong written and oral communication skills, as this role will interface with business leaders
Strong people management, project management and vendor management skills
Deep knowledge of network, endpoint, application, and cloud security
Knowledge of NIST, MITRE, OWASP, and other security frameworks
Strong problem-solving skills with well-organized and structured work habits
Security certifications, such as CISSP, CISM, CCNA are preferred
We're doing some big things, and we'll find some roadblocks along the way, big and small. A big part of this role is keeping an even keel and finding the route through or around the obstacles
This role requires lots of communication with customers and everyone at GTI. Your colleagues will rely on your ability to translate security requirements into digestible bits of information for them. Customers will expect you to quickly articulate technical components of the GTI security program to help them assess risk, including as part of the business development process
An insatiable intellectual curiosity and the ability to learn quickly in a complex space
Additional Requirements 
Must pass any and all required background checks 
Must be and remain compliant with all legal or company regulations for working in the industry
Apply
Your application has been successfully submitted.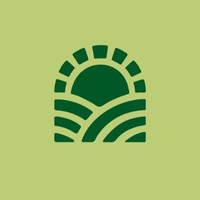 Green Thumb | Health, Happiness & Wellbeing with Cannabis.