Associate System Administrator
This job is no longer accepting applications.
The Role
Green Thumb is a high-growth company in a new industry looking to grow its internal IT department. This is an incredibly exciting opportunity to be a part of our fast-paced Retail Environment, and to help implement the systems that power it. As an Associate System Administrator, you will be responsible to support and maintain systems across the retail landscape, ensuring reliability and resiliency. Your focus will be on supporting the retail team and ensuring the systems are fully operational for Green Thumb's ever-changing retail environment. This will include supporting and implementing new hybrid solutions to ensure the continued growth and operation of the retail locations around the country. You will also assist members of the IT Operations team with maintaining and implementing documentation and support around new technologies being deployed within the retail environment. To succeed in this role, you must be a problem solver and genuinely like helping team members work through issues with their systems, software, hardware, etc. This role is based in our Chicago HQ office but will travel to other offices and sites as required to support the business. The ideal candidate will have a background in managing systems across retail environments as well as an entry level understanding of networking.
Responsibilities
Respond to assistance requests from employees and partners experiencing technical issues
Serve as third-level escalation point for service management issues within retail stores
Troubleshoot, analyze, resolve, track, escalate and accurately document technical problems and resolutions
Create documentation around new initiatives and systems being implemented in the retail environment.
Work closely with your team to test and deploy systems
Sync your activities and share your experience with interdepartmental teams
Provide different trainings for store employees on applications and systems being deployed
Some travel required
Qualifications
Bachelor's Degree in Computer Science or another technical field
Minimum 3 years of IT or Help Desk experience; 5 years preferred
Solid understanding of Windows 10, Active Directory, and the Office365 stack
Relevant experience with desktop management, network infrastructure, telecommunications, SSO, Enterprise Mobility Management Solutions and Cloud application management
Highly motivated, self-directed, innovative, and able to work independently or among teams with keen judgement and resourcefulness
Outstanding communication and interpersonal abilities; verbal, written and visual
Ability to explain complex IT concepts in simple terms
Have a solid understanding of the Cannabis laws, rules and regulations and passion to further their understanding and knowledge of the industry and the laws.
Must be able to be a badged Agent for the states we operate and pass all required background checks
Preferred Qualifications
MCSA/Network+ or similar certifications
ITIL
Managing a Retail/Hospitality environment Experience
Cannabis retail experience
Apply
Your application has been successfully submitted.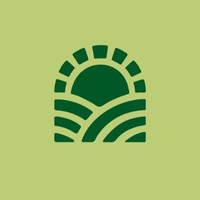 Green Thumb | Health, Happiness & Wellbeing with Cannabis.