Commercial General Manager, New York & New Jersey (VP Level)
This job is no longer accepting applications.
The Role 
The Commercial General Manager is the core leader of the revenue-generating operating unit for NY and NJ at Green Thumb. This role has P&L responsibility for the NY and NJ business unit and is responsible for building GTI's retail and CPG Brands while delivering sales, gross profit, and market share growth. This is a leadership position with direct management of all regional marketing, wholesale, and buying functions for NY and NJ. 
As the Commercial General Manager, you will closely partner with the SVP Wholesale and SVP Retail to ensure national strategies are successfully implemented within NY and NJ. You will also work closely with cross-functional partners across Production, Supply Chain, Finance, Government Affairs, and HR to facilitate seamless execution through all aspects of the organization and value chain.
You will report directly to the SVP, Revenue, with high visibility to our Executive Leadership Team. We are looking for a commercially oriented, strategic business problem solver, brand builder, and people leader. A successful candidate will have the flexibility to navigate a rapidly growing business while building a new operating model to sustain the growth as the business matures.
Responsibilities 
Deliver Sales, Gross Profit, and Market Share growth on a budget
Partner with the SVP Wholesale to lead regional Wholesale team to drive distribution and velocity in non-GTI retail dispensaries
Lead Regional Marketing teams to develop industry regional programs which build GTIs retail and CPG cannabis brands
Lead Regional Buying teams for GTI Retail banners to ensure their merchandising and promotional activities support a market-leading customer/patient experience 
Recruit, develop, and retain top talent, building the next generation of Commercial leaders at GTI
Serve as an advocate for all sales, buying and regional marketing needs for the region within and outside the GTI organization
Partner with government and regulatory affairs to represent GTI to state and municipal governing bodies when appropriate
Partner with the SVP, Revenue to develop an industry-leading Commercial Operating model
Qualifications  
A high integrity leader who understands that working in the Cannabis industry comes with greater scrutiny and therefore requires a higher level of compliance with the rules, regulations, policies, and procedures of Green Thumb
Bachelor's Degree required; MBA preferred
10+ years experience with 5+ years' leading Sales, Regional Marketing or Buying teams
P&L ownership with a focus on topline results-driven responsibilities
A proven leader with a bias to action, team building, and organizational development; someone comfortable building new ways of working and operating without a blueprint
Experience working within a highly matrixed organization and partnering with various groups – brand marketing, retail marketing, retail operations, finance, national accounts, etc.
Ability to scale and lead a high-performing team
Strong working knowledge of financial, sales, buying, and marketing processes required to lead commercial organization
Knows how to get things done by engaging all stakeholders proactively and effectively delegate and empower others to meet responsibilities on time and on-budget
Ability to influence others and move towards a shared vision and/or goal
Strong interpersonal skills with demonstrated ability to build and maintain strong working relationships with customers and cross-functional partners within the organization
Strong interpersonal skills with demonstrated ability to build and maintain strong working relationships with customers and cross-functional partners within the organization
Additional Requirements 
Must pass any and all required background checks  
Must be and remain compliant with all legal or company regulations for working in the industry  
Must possess valid driver's license 
Must be a minimum of 21 years of age 
Must be approved by state badging agency to work in cannabis industry
Apply
Your application has been successfully submitted.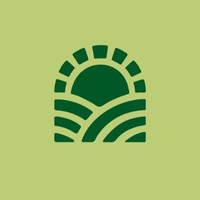 Green Thumb | Health, Happiness & Wellbeing with Cannabis.