Senior Stock Plan Administrator
This job is no longer accepting applications.
The Role
As a high growth company, employee equity is a key component of our Total Rewards offering. As the Senior Stock Plan Administrator you  will play a critical role in the day-to-day administration of our equity program, and also help develop communications that ensure our programs are understood and appreciated. You will be an important member of the Total Rewards team having a high level of visibility and interaction with Legal, Finance and employees at all levels in the organization.
Responsibilities
Manage the day-to-day operations of the GTI stock plan
Primary contact for employees with stock plan related questions
Creation and further evolution of education and communication materials specific to employees with varying knowledge about stock plans
Collaborate and work closely with other departments including Legal, Accounting and Audit
Manage relationships with outsourced related vendors and brokers
Reconciliation of option exercises and RSU vests and coordination with Payroll and Finance for various reconciliation and reporting requirements
Enhance processes with goal of having a world class employee equity program from a compliance and employee experience perspective
Liaise with internal and external SOX compliant auditors regarding process and internal controls
Understanding Directors and Officers compliance & reporting including Section 16 compliance and related Proxy reporting requirements and knowledge of SEC filings.
Assist in preparation of financial statement disclosures for the Company's equity plan and stock-based compensation expense for reporting and audit purposes
Qualifications
Bachelor's Degree and/or relevant experience
3+ years' experience in stock plan administration
Extensive experience with Stock Options and Restricted Stock Units (RSUs)
Knowledgeable about equity valuation methods and accounting and tax principles
Comfortable with equity denominated in Canadian currency
Excellent time management and prioritization skills
Highly motivated, self-directed, innovative and able to work independently or among teams with keen judgement, common sense and resourcefulness
Adapts and thrives in a demanding, start-up, fast-paced environment
Operates with a high level of professionalism and integrity, including dealing with confidential information
High attention to detail and accuracy
Additional Requirements
Must pass any and all required background checks
Must be and remain compliant with all legal or company regulations for working in the industry
Apply
Your application has been successfully submitted.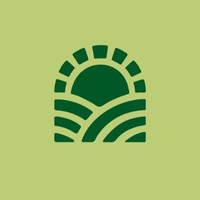 Green Thumb | Health, Happiness & Wellbeing with Cannabis.