VP, Retail Marketing
This job is no longer accepting applications.
The Role
The Vice President of Marketing for RISE is responsible for driving sales and market share growth of the house of retail brands on a national scale. The cannabis landscape is everchanging and the blueprint for success has not yet been written, so we're in search of a proven leader to help shape our thinking and stand up an organization and capabilities that will position our house of retail as the best retail business in the category. Our ideal candidate will reimagine what it means to lead, engage and activate a highly loyal consumer in a rapidly evolving retail environment.  As the VP, Retail Marketing, you will continuously build, develop, and execute the retail brand via innovation in store experience, merchandising, shopper promotions, digital programming, events, etc. With a focus on national scale and local community programming, the VP, Retail Marketing will take their best-in-class retail experience and apply an entrepreneurial approach to our growing business.  This position will work cross-functionally with our consumer products business as well as lead their teams to ensure programs are tailored, optimized and executed effectively to drive business. At Green Thumb, the parent company of RISE and our retail brands, we move fast, fail forward and embrace the rapid pace of change. We face new challenges daily but celebrate wins as we work together to lead this brand-new industry with integrity, high quality and a people-first culture. Are you ready for the rocket ship?
Responsibilities
In partnership with SVP, re-build the Retail Marketing organizational structure to better execute today's priorities while anticipating the future needs of the company as it continues to grow.
Work with cross-functional partners to define the core retail brand positioning of the RISE brand, articulating the brand's value proposition and point of differentiation vs. the competitive landscape.
Build a holistic and distinctive brand world that builds consistency and continuity of experience across all touchpoints along the shopper journey.
Participate in commercial planning, working with cross-functional partners to define retail activation and promotional strategies.
Lead the development of holistic, commercially minded omni-channel marketing plans that successfully navigate the disparate landscape of regulatory guidelines across the national retail footprint.
Oversee the development and execution of a national advertising and media campaigns, prioritizing ROI and other TBD commercial measures.
Partner with Retail Operations & Store Development to define the ideal guest experience across store design, merchandising, education and guest consultations to increase average order value per transaction and repeat visits.
Working with Retail Operations and Regional Field Marketing teams, oversee the creation of scalable and repeatable toolkits to support the fast-growing number of new store openings, store conversions and acquisition integrations.
Work with eCommerce team to influence CRM and Loyalty marketing programs to balance promotional/commercial impact with brand building communications that help reinforce the brand's differentiated positioning within the market.
Strategize and plan with local markets to support regional or location specific programing needs, ensuring continuity of brand expression and consistency with national commercial strategies.
Establish, track, and make data-driven recommendations based on Key Performance Indicators that drive loyalty and lifetime value; Deploy monthly dashboards to drive continuous improvement and positive ROI.
Champion and foster a culture of continuous experimentation and improvement with an ongoing test and learn approach.
Stay informed on current competitor and industry trends in visual merchandising, consumer marketing and retail marketing. Omni-channel Loyalty Program and Guest Relationship Management
Qualifications
12+ years of marketing experience in a progressive retail or hospitality environment. You know what good looks like and can help build the future state of the organization.
Proven team builder, leader, and talent developer. You have experience recruiting and developing new teams and have demonstrated an ability to build structures in service of a defined strategy.
Start-up experience is ideal, but not required. Must demonstrate an ability to adapt to fast paced, highly dynamic business environments.
Highly motivated, self-directed, innovative, and able to work independently or among teams with keen judgement, common sense and resourcefulness.
Concrete experience managing complex projects and programs that have heavy dependencies requiring strong leadership to align multiple teams and stakeholders.
Ability to flex between high-level strategic thinking and tactical project management. You can paint a picture but are also willing to roll up your sleeves to make it happen.
Analytical and commercially minded. You can translate shopper insights and behavioral data into actionable strategies and go-to-market plans that translate into meaningful business impact.
Superior verbal and written communications skills. You can manage up as well as you can down, distilling complex ideas and recommendations into clearly understood narratives.
Passion for all things retail. You bring an excitement that rallies others to join your cause.
Operates with a high level of professionalism and integrity, including dealing with confidential information
Must understand and comply with the rules, regulations, policies, and procedures of GTI
Must have a solid understanding, or passion to further your understanding and knowledge of Marijuana laws, rules and regulations.
Additional Requirements
Must pass any and all required background checks
Must be and remain compliant with all legal or company regulations for working in the industry
Apply
Your application has been successfully submitted.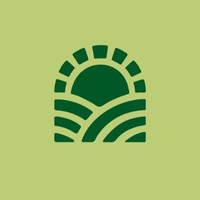 Green Thumb | Health, Happiness & Wellbeing with Cannabis.