Marketing Project Coordinator
This job is no longer accepting applications.
The Role
As a Marketing Coordinator at Green Thumb, you will be supporting the logistics and coordination of all Green Thumb swag and merchandise assets.  This critical position requires an exceptionally organized project manager who has keen attention to detail, stellar communication skills, and a passion for marketing and the cannabis industry   You will interact daily with Brand Marketing, Social Media, and Creative leadership, keeping the team and the work organized and running smoothly. 
The right candidate must be a team player who establishes a culture of collaboration and creates organizational systems to improve our speed to market. The Marketing Coordinator is timely, consistent, reliable, and enjoys working both independently and as part of a team. This person can listen and accurately follow directions and possess an energetic "get it done" attitude. They will be structured but flexible (this is a fast-paced business) and will be quick to roll their sleeves up to support our expanding business goals. This role is based out of our Chicago HQ office and has flexibility for some remote work.
Responsibilities
Ensure efficient and smooth operations of the distribution of any physical assets (swag / merchandise / giveaways) to dispensaries, employee events, influencer marketing and brand marketing events.
Establish timelines with key milestones; include necessary stakeholders; manage the moving parts
Maintain a master project calendar with priorities, key stakeholders, and deliverables expectations
Maintain and update core project tracking documents: Operational sheets, checklists, and trainings
Prepare and maintain clear and accurate communication and project documentation, project plan, status reports, internal meeting notes, change requests, resource requests, and critical next steps
Make recommendations to improve the productivity, quality, and efficient delivery of products and services
Make recommendations to solve problems
Evaluate processes to determine the effectiveness of current operational activities to determine problem areas and develop solutions.
Act as liaison between field and home office management
Other duties as assigned
Qualifications
1+ year experience working in administrative role; Bachelors degree preferred
Exceptional project management & organizational skills; ability to prioritize & manage the execution of multiple projects across multiple brands
Strong attention to detail & accuracy with a willingness to adapt to existing workflows, while also contributing suggestions for improvements
Expertise in project management utilizing Microsoft software or Monday.com
Genuine interest in and passion for brands and the cannabis industry
Proven expertise and ability to thrive in a demanding, fast-paced environment
Highly motivated, self-directed, innovative and able to work independently or among teams with keen judgement, common sense and resourcefulness
Possesses a high level of critical thinking
Operates with a high level of professionalism and integrity, including dealing with confidential information
Must understand and comply with the rules, regulations, policies, and procedures of Green Thumb
Additional Requirements
Must pass any and all required background checks
Must be and remain compliant with all legal or company regulations for working in the industry
Apply
Your application has been successfully submitted.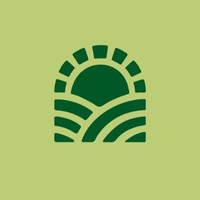 Green Thumb | Health, Happiness & Wellbeing with Cannabis.