Senior Manager, Insurance, Risk and Banking
This job is no longer accepting applications.
The Role 
The Senior Manager of Insurance, Risk and Banking will be responsible for overseeing and directing the treasury and risk management related functions for the organization.  Responsibilities include the management of treasury reporting, banking relationships, insurance and risk management, cash forecasting, new market onboarding and travel and credit card program administration. You must possess strong business acumen with the ability to effectively address both financial and operational challenges.
Responsibilities 
Directs and manages the company's treasury activities
Directs and coordinates the risk management function including securing policies, developing relationships, and identifying risks and opportunities
Manages all banking relationships
Identifies new capabilities and opportunities available in the marketplace and works to properly analyze and present to Senior Management
Analyzes vendor proposals (cash transport services, software providers, merchant card services, etc.)
Manages the cash forecasting and reporting processes
Ensures implementation of requisite system changes to support the business units and new programs
Directs the documentation of Treasury related policies while ensuring a proper framework of internal controls
Supports the quarterly and annual audit process
Supports mergers and acquisition related activity as needed
Responds to one-time and ongoing due diligence requests from financial institutions, state regulators, etc
Mentors, coaches, and develops employees through orientation, training, goal setting and communication while ensuring team engagement and morale
Qualifications  
Bachelor's Degree in Accounting or Finance and 8+ years of related experience
Strong knowledge of insurance and risk management programs
Highly motivated, self-directed, innovative and able to work independently or among teams with keen judgement, common sense and resourcefulness
Adapts and thrives in a demanding, start-up, fast-paced environment
Superior communication and interpersonal skills (verbal, non-verbal, written), with the ability to build relationships at all levels, both internally and externally
Possesses a high level of critical thinking and attention to detail and accuracy
Operates with a high level of professionalism and integrity, including dealing with confidential information
Adaptive problem solver who effectively navigates change and ambiguity; decides and acts without having the picture totally defined; appropriately changes strategy in response to new information
Additional Requirements 
Must pass any and all required background checks  
Must be and remain compliant with all legal or company regulations for working in the industry
Apply
Your application has been successfully submitted.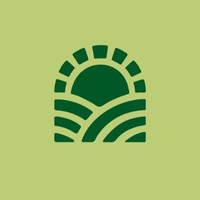 Green Thumb | Health, Happiness & Wellbeing with Cannabis.