Cost Analyst
This job is no longer accepting applications.
The Role
As a Cost Analyst at GTI, you will be responsible for supporting Accounting operations on our Finance team.  There are complexities to the manufacturing and production operations and it's imperative that you understand all components from start to finish.  
Responsibilities
Plan, Study, and collect data to determine costs of business activity such as raw material purchases, inventory and labor and overhead
Analyze data collected and record results
Analyze changes in product design, raw materials, manufacturing methods or services provided to determine cost effect
Analyze actual manufacturing costs and prepare periodic reports comparing actual costs to budgeted production costs
Record cost information for use in controlling expenditures
Analyze audits of costs and prepare reports
Responsible for maintaining BOMs, variance analysis, and consolidated reporting
Assist in month end close of the General Ledger
Reconcile finished goods, raw material and packaging inventories
Collaborate in cross-functional capacity to meet business needs
Conduct ad hoc analyses, special projects, and other duties as assigned  
Qualifications
Bachelor's Degree in Accounting, Finance or Business-related field, Master's Degree or CPA, preferred
Advanced proficiency in MS Excel and MS Office required
Highly motivated, self-directed, innovative and able to work independently or among teams with keen judgement, common sense and resourcefulness
Adapts and thrives in a demanding, start-up, fast-paced environment
Superior communication and interpersonal skills (verbal, non-verbal, written), with the ability to build relationships at all levels, both internally and externally
Possesses a high level of critical thinking and attention to detail and accuracy
Positive attitude and solution-oriented mindset
Operates with a high level of professionalism and integrity, including dealing with confidential information
Strong prioritization and time management skills
Additional Requirements
Must pass any and all required background checks
Must be and remain compliant with all legal or company regulations for working in the industry
Apply
Your application has been successfully submitted.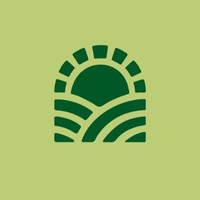 Green Thumb | Health, Happiness & Wellbeing with Cannabis.