Business Analyst
This job is no longer accepting applications.
The Role
We are looking for an exceptionally motivated Business Analyst to be part of a highly visible, strategic team focused on aligning strategic objectives with tactical demands. This role will be responsible for the business aspects of implementation, rollout, and support of MS Dynamics Supply Chain Management suite.
This role will collaborate with the MS Dynamics technology configuration team to ensure that the solution is configured to best meet the evolving needs of the business. This is a unique and greenfield opportunity to join a fast-paced organization and build an excellence center, with clear and tangible impacts on the future of Green Thumb. This role will be required to be on site in our Chicago and / or Rolling Meadows, IL offices and require up to 25% travel.
Responsibilities
Participate in solution definition workshops and collaborate with Green Thumb's various subject matter experts for business operations along with the MS Dynamics technical configuration team to define the overall business process from a technical configured solution perspective.
Work with the Green Thumb business and IT teams to collate existing legacy data that needs to be converted and uploaded to the new solution.
Collaborate with the functional and IT teams to convert legacy data into formats and content as required for the new solution.
Participate in business requirements and configuration workshops while learning business processes and related solution configurations for the global template to be used for rollout of the solution to all sites.
Work closely with Green Thumb's configuration team while implementing the initial corporate site and learning the GTI implementation process.
Participate and conduct user acceptance testing, when required, and guide the user base in creating test scripts and other solution artifacts.
Train business user groups on use of the new solution as per the documented business processes and configured solution.
Support the definition of the business processes through documentation, creating standard operating procedures and process flows.
Provide day-to-day functional support to the user groups to resolve issues, provide clarifications and be the initial point of contact, while taking ownership of the solution while escalating system issues to the solution provider as needed.
Maintain all aspects of the ERP system from a business use standpoint, including but not limited to facilitating system configuration, master data management and any related ad-hoc activities.
Effectively participate in all stages of the ERP software configuration and implementation lifecycles, followed by day-to-day functional support.
Conduct ad hoc analyses, special projects, and other duties as assigned.  
Qualifications
BA/BS Degree with specialization in Supply Chain Management, Industrial Engineering, Business, Information Systems or Operations
1+ years of experience with ERP Implementations, business process definition, supply chain management or similar role is preferred but not required 
Business process analysis and mapping experience with excellent documentation skills
Self-starter with high motivation and passion to thrive and adapt in an ever-changing, fast-paced environment
Ability to assess and understand details of work product(s) or related business information
Customer-oriented, ability to self-manage and take ownership
Proficient written and verbal communication skills with the proven experience facilitating large stakeholder meetings
Exceptional analytical and conceptual thinking skills
Ability to work closely with stakeholders and determine acceptable solutions
Experience creating detailed reports and giving presentations
Planning, organizational, and time management skills
Competency in Microsoft Office applications such as Word, Excel, Visio, PowerPoint, SharePoint, Teams
Operates with a high level of professionalism and integrity, including dealing with confidential information
Must understand and comply with the rules, regulations, policies, and procedures of Green Thumb
Additional Requirements 
Must pass any and all required background checks  
Must be and remain compliant with all legal or company regulations for working in the industry  
Must possess valid driver's license 
Must be a minimum of 21 years of age
Apply
Your application has been successfully submitted.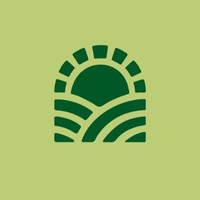 Green Thumb | Health, Happiness & Wellbeing with Cannabis.