Security & Loss Prevention Specialist
This job is no longer accepting applications.
Loss Prevention and Security Specialist
Green Thumb Industries
The Role
The Full-Time Loss Prevention and Security Specialists within GTI are responsible for the safety and security of all assets, property, personnel, patients/customers, and visitors to our Medical / Recreational Marijuana Facilities. 
Responsibilities
Protect the property from theft, embezzlement, sabotage, trespassing, fire and accidents
Protect individuals and proprietary information from harm or misappropriation
Control access to premises
Investigate and take the appropriate lawful actions on accidents, incidents, trespassing, suspicious activity,  and safety concerns, and report any unlawful activity through appropriate channels
Neutralize situations calmly with tact and common sense
Enforce all regulation of the Nevada Cannabis Compliance Board
Enforce policies and procedures of the company
Provide assistance to customers, employees, visitors, or the public within scope of security duties or within reason
Train new employees (Security\ Store Staff) of security procedures and policies
Ability to communicate in English effectively both verbally and written
Ability to respond to emergencies: medical, fire, criminal
Ability to stand, sit and walk for long periods of time
Generate computerized reports as required
Able to work, as needed, in other locations in the event of coverage lapses
Ability to work 10-12 hours during each shift
Able to respond to facility during off-duty hours in the event of an alarm emergency
Qualifications
Must possess a background in Military, Law-Enforcement, Corrections, or prior Security position
Must possess Computer skills to include; Outlook -Email Management, Word - Report Creation and Web Navigation
Must be available to work weekends (Rotational), as our business is open 7 days a week
Must be able to obtain a Nevada Cannabis Agent Card
Must be able to obtain a Marijuana Establishment Work Permit from either the Las Vegas Metropolitan Police Department or the Washoe County Sheriff's Department depending on your work location.
Must be able to be certified in CPR, Automated External Defibrillator and First Aid
Frequent standing and walking throughout shift
Occasional lifting and carrying up to 30 lbs, kneeling, pushing, pulling, lifting, ascending or descending ladders, stairs and ramps
Apply
Your application has been successfully submitted.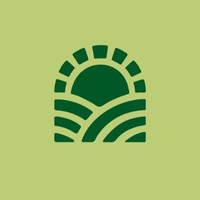 Green Thumb | Health, Happiness & Wellbeing with Cannabis.