Inventory Agent
This job is no longer accepting applications.
The Role
As the Inventory Agent, you will perform detailed receiving, auditing, replenishing and destruction procedures as outlined by company policy and state regulation.  In addition, the Inventory Agent will maintain the physical organization of all product in a manner that will provide optimal efficiency and accountability within the dispensary.
Responsibilities
Accurately and efficiently receive all inbound product shipments.
Enter all incoming product into the METRC and LeafLogix systems.
Physically move product to locations throughout the facility, including the vault, back room, and sales floor.
Maintain optimal organization and cleanliness of all inventory processing and storage areas.
Perform and reconcile inventory cycle counts.
Perform and reconcile various inventory and compliance related audits.
Ensure sales floor is consistently replenished and properly stocked.
Fulfills online pick-up and delivery orders in a timely and efficient manner.
Supports guest consultants on stock checks and product needs to ensure an unforgettable guest experience.
Prepare for and participate in all periodic physical inventory audits, as scheduled by the company.
Provide efficient written and verbal communication of inventory issues to management and the store team in a timely manner.
Utilize several software packages, including Microsoft Office, LeafLogix, and METRC.
Ability to work a variety of shifts, this includes day, swing, late-night, weekend, and holiday shifts as scheduled.
Consistently remains compliant with all legal and/or company regulations for the industry.
Qualifications
High school diploma or general equivalency diploma (GED)
At least 1 year of inventory experience in a retail environment.
Highly motivated, self-directed, innovative and able to work independently or among teams with keen judgement, common sense and resourcefulness
Adapts and thrives in a demanding, start-up, fast-paced environment
Possesses a high level of critical thinking
Operates with a high level of professionalism and integrity, including dealing with confidential information
Must understand and comply with the rules, regulations, policies, and procedures of GTI
Must have a solid understanding of the Medical Marijuana laws, rules and regulations set forth by the state; a pursuit to further their understanding and knowledge of the industry and the laws is appreciated and commendable
Additional Requirements
Must pass any and all required background checks 
Must be and remain compliant with all legal or company regulations for working in the industry 
Must possess valid driver's license
Must be a minimum of 21 years of age
Must be approved by the D.O.A. to receive an Agent badge
Apply
Your application has been successfully submitted.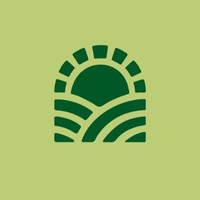 Green Thumb | Health, Happiness & Wellbeing with Cannabis.