Delivery Driver
This job is no longer accepting applications.
Delivery Driver
The Role
We are looking for a Delivery Driver who will be responsible for delivering medical cannabis products to Green Thumb's customers. If you have at least 1 year of professional driving experience and a positive, can-do attitude, keep reading!
Responsibilities
Load the delivery van at the beginning of the day for deliveries that will happen throughout the day
Interpret and execute state laws and regulations required when delivering medical cannabis
Working knowledge of vehicle maintenance and ability to complete routine maintenance tasks (changing tires, check and add fluids, etc)
Manage documents associated with medical cannabis delivery, ensuring that proper documents are kept and manifests are returned completed and ready for filing
Maintaining positive professional relationships with dispensary staff
Timely and effective communication when issues arise while making deliveries
Other duties as assigned including: assisting patients in a customer-facing, intimate retail environment
Provide necessary support to management team to ensure retail store operations run smoothly, properly and in compliance with the applicable rules and regulations, including: daily activities, maintenance, and patient information for any reported issues and/or complaints
Promote a work environment that is positive, communicative, patient-oriented, and compliant
Qualifications
1+ years of professional driving experience
Demonstrated initiative and proactive attitude, as well as independent judgment
Ability to establish and maintain effective working relationships with all employees
Ability to work a 12-hour day when needed
Employee must be able to follow instructions as directed and incorporate constructive criticism from managers
Consistent demonstration of excellent customer service skills
Understanding of applicable federal, state and local laws and regulations as they pertain to the industry, personnel law, safety regulations, local municipal codes and organizational rules, regulations, directives and standard operating procedures
Additional Requirements
Valid driver's license or State ID card
Clean driving record for the past 3 years
Must be a minimum of 21 years of age
Must pass any and all required background checks
Must be and remain compliant with any and all legal or company regulations for working in the industry
Must be approved by the D.O.A. to receive an Agent badge
High School Education or GED graduate
Working Conditions
Must be able to sit and drive for extended periods of time while maintaining focus.
PHYSICAL DEMANDS:  Must be able to lift, carry and balance up to 50 pounds (100 pounds with assistance) AND must be able to do so with extreme care and caution when working with product.
While performing the duties of this job, the employee is regularly required to perform grasping, talking, hearing, seeing and repetitive motions
Ability to work in varying and sometimes adverse weather conditions when the business requires such as performing retail operations outside via curbside service, removing trash or other outdoor tasks.
Apply
Your application has been successfully submitted.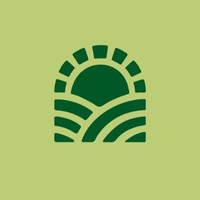 Green Thumb | Health, Happiness & Wellbeing with Cannabis.