Warehouse Clerk
This job is no longer accepting applications.
Job Title:          Warehouse Clerk
Reports to:       Supply Chain Manager
Department:     Supply Chain
FLSA Status:    Non-Exempt
Starting pay:    $14.50
Position Summary:
This position works in a support role in a Supply Chain/Warehouse environment. They ensure that incoming items are received according to the company's protocols and that internal orders are prepared, delivered and tracked within the company's ERP.  This position works closely with and takes direction from the Supply Chain Manager.
Essential Functions:
Performs all duties in a safe manner, following Company SOPs, work rules and policies.
Responsible for receiving freight deliveries within Microsoft Dynamics.
Generate/Receive purchase orders.
Check-in materials and match purchase orders/requisition forms with received items.
Inspects incoming materials to verify descriptions and quantities received.
Loads and unloads material as needed.
Pulls, delivers, and tracks internal orders as needed.
Operates a variety of material handling equipment to move supplies, i.e., pallet jack, forklift, etc. when needed.
Picks, packages, and ships materials to various locations, as required.
Operates a computerized inventory control system to access and manage information.
Ensure organization, cleanliness and maintenance of the warehouse on a constant basis.
Uses other computer equipment to enter, organize and retrieve information.
Helps perform cycle inventory counts.
Performs other related duties as assigned.
Help create a positive environment by maintaining a positive attitude and being self-motivated.
Job Specifications:
Must have basic computer skills
Must be able to work under pressure.
Must work well with others and be able to adapt quickly to changes in policy, procedure, and technique.
Employee must exhibit personal hygiene and follow the health guidelines set forth by GTI and the state of Illinois while processing patient medicine.
Employee must be able to work well independently, as well as with others.
Ability to listen well and communicate effectively with various audiences, especially with direct supervisors and co-workers.
Ability to use initiative and independent judgment appropriately, keeping in mind management expectations.
Ability to establish and maintain effective working relationships with all employees.
Employee must be able to follow basic instructions as well as be able to take constructive criticism from their managers so they can help maintain quality standards and production goals.
Capable of working safely with a minimum of supervision.
Will be expected to work overtime as required.
Additional Requirements:
Valid driver's license or State ID card
Must be a minimum of 21 years of age
Must pass any and all required background checks
Must be and remain compliant with any and all legal or company regulations for working in the industry
Must be approved by the D.O.A. to receive an Agent badge
Minimum Education and Experience:
High School Education or GED graduate; some college or college graduate preferred.
High school diploma/GED preferred
Current forklift certification a plus
1-2 years' experience in warehousing & inventory preferred
Equivalent combinations of education and experience may be considered.
Working Conditions:
While performing the duties of this job, the employee is regularly required to perform grasping, talking, hearing, climbing, reaching, squatting, kneeling, crawling, seeing and repetitive motions.
PHYSICAL DEMANDS:  Ability to work on feet.  Must be able to lift, carry and balance up to 50 pounds (100 pounds with assistance) AND must be able to do so safely with extreme care and caution.
Apply
Your application has been successfully submitted.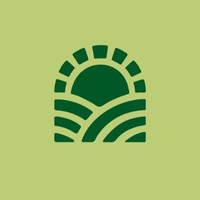 Green Thumb | Health, Happiness & Wellbeing with Cannabis.