Production Planner
This job is no longer accepting applications.
The Role
The Supply Chain Planner for GTI will be responsible for supporting supply chain activities at the cultivation center inclusive of; processing, production scheduling & planning, inventory management, material resource management, procurement, supply chain performance and logistics.  In this role you will be responsible for making sure Oglesby has enough inventory on hand to meet established sales and service objectives.
You will bring depth of working with a high amount of skus, thrive in a scaling, gritty environment and aren't afraid to roll up your sleeves and dive in. Negative attitudes are not tolerated here at GTI. Bring your moxie and help us make it happen.
Responsibilities
Production Planning
Ability to analyze and manage current inventory needs and levels to ensure a steady supply of ingredients and materials to support the immediate demands and forecasted future demands.
Collaborate with sales & corporate teams in SOP process to build production plans, schedules, & track actuals for product categories to ensure raw materials & finished goods are planned appropriately
Collect and verify data, review production plans for finished good items, run analysis for cross-functional optimization 
Inventory & Warehouse Management
Show proficiency with inventory management strategies and company assets to promote a healthy supply chain with a steady flow of goods and materials
Manage daily analysis of internal & external packaging inventory based off forecasted and historical sales
Assist with month end closing for the accounting department for purchase orders, inventory, and internal transfer
Manage receipt of incoming & outbound shipments for raw materials & finished goods
Lead order fulfillment operations for outbound customer orders
Procurement & Logistics
Execute purchasing for ingredients, raw materials and facility supplies
Arrange transportation of supplies to other GTI facilities 
Qualifications
Bachelor's Degree in Industrial Engineering, Supply Chain, Business Administration, Finance or related degree
4+ years experience related to supply chain, production planning, and/or purchasing working with many skus
Advanced proficiency in MS Excel required
Highly motivated, self-directed, innovative and able to work independently or among teams with keen judgement, common sense and resourcefulness
Adapts and thrives in a demanding, scaling, fast-paced environment
Superior communication and interpersonal skills (verbal, non-verbal, written), with the ability to build relationships at all levels, both internally and externally
Possesses a high level of critical thinking
Operates with a high level of professionalism and integrity, including dealing with confidential information
High attention to detail and accuracy
Additional Requirements
Must pass any and all required background checks
Must be and remain compliant with all legal or company regulations for working in the industr
Apply
Your application has been successfully submitted.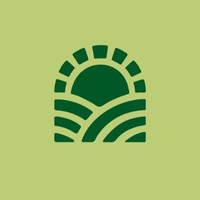 Green Thumb | Health, Happiness & Wellbeing with Cannabis.