Procurement Manager, Technology
This job is no longer accepting applications.
The Role 
The Procurement Manager, Technology for GTI is responsible for partnering with the Technology team and manages activities in the IT technology procurement function. This role will be critical to ensure products and services that are purchased in the most cost and time efficient manner by evaluating contracts and vendors, suppliers while driving reporting and tracking for assigned spend categories. This role will be accountable for driving profit enhancement through negotiations and enabling differentiated product sourcing solutions while keeping in mind high quality and speed of business. This role will drive continuous process of actualizing IT assets to drive organizational goals and efficiencies and be the foundation to a scalable infrastructure of physical, software and network components.
Responsibilities 
Undertakes day-to-day, full-cycle, IT procurement activities for GTI's Software, Hardware, SaaS, Services, Cloud, and related categories.
Leads the IT Sourcing Process, including preparing RFI/RFPs by working closely with the stakeholders to understand their needs, translating that into the RFI/RFP template, asking the relevant questions, and managing the RFI/RFP process.
Evaluates different software and hardware solutions available in the market. Provides the right recommendations. Also works closely with security team to make sure vendors meets GTI security requirements.
Oversees the management of ongoing vendor relationships and supplier performance across their portfolio; act as a point-of contact and subject matter terms of contract; responsible for renewal of existing software contracts and renegotiations of prices.
Manages user license counts and performs regular audits of usages with different teams based upon the usage works with vendors to increase and decrease the software licenses and billing.
Closely works with accounting team to make sure billing is done properly by vendors.
Following procurement strategies, policies and procedures as defined by the leadership team, develops a comprehensive understanding of business and user requirements for assigned spend categories.
Develops a business relationship with functional stakeholders on the Technology team and solicits feedback on sourcing and vendor performance, share and discuss supply base opportunities, and identify new and changed needs.
Supports the development of cross-functional teams by identifying internal customers and stakeholders for inclusion; interfaces with internal customers to understand requirements and resolves issues; involves key stakeholders in sourcing development and execution; informs Director of Procurement of conflicts between stakeholder requirements and sourcing strategy.
Builds a network of reliable and quality IT suppliers and vendors; forges close supplier relationships with specific vendors and IT service providers in a bid to earn warranties and/or discounts.
Helps drive tracking and reporting for assigned spend areas; develops tracking mechanisms and supplier key performance indicators with the Director; tracks compliance and develops leakage reports; supports formal management reporting to senior director and other members of senior management.
Manages complex negotiations with suppliers that require a detailed strategic plan.
Monitor status of open purchase orders to ensure on-time delivery of all materials, including timely resolution, communication, and mitigation of future potential problems.
Determine and establish optimal inventory levels based on forecast, demand variation and equipment lead times.
Manage the inter-company movement of IT equipment between locations.
Identify and partner with business stakeholders to execute on cost reduction opportunities to achieve financial goals without compromising quality or service.
Qualifications  
Bachelor's degree in a relevant field: information technology, business, supply chain, finance
8+ year's experience in technology procurement and contract administration/management; experience purchasing software and cloud services, a plus.
Expertise in the IT supplier market: major suppliers, trends, threats, terms, etc.
Knowledge of IT Solutions licensing such as like Microsoft, MS Dynamics, Monday.com, preferred
Hands-on expertise developing and implementing programs for cost reduction, supplier performance management and inventory reduction and well-versed in all stages of IT procurement.
APICS or Supply Chain Certification is preferred
Highly motivated, self-directed, innovative, and able to work independently or among teams with keen judgement, common sense, and resourcefulness.
Adapts and thrives in a demanding, start-up, fast-paced environment.
Superior communication and interpersonal skills (verbal, non-verbal, written), with the ability to build relationships at all levels, both internally and externally.
Possesses a high level of critical thinking.
Operates with a high level of professionalism and integrity, including dealing with confidential information.
Additional Requirements 
Must pass any and all required background checks  
Must be and remain compliant with all legal or company regulations for working in the industry  
Must possess valid driver's license 
Must be a minimum of 21 years of age
Apply
Your application has been successfully submitted.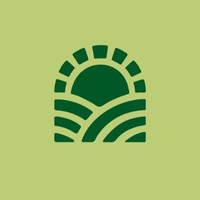 Green Thumb | Health, Happiness & Wellbeing with Cannabis.