Planning Manager- Supply Chain
This job is no longer accepting applications.
Job Title: Manager - Supply Chain Planning 
Reports to: Sr. Director of Supply Chain  
Department: Wholesale Operations 
FLSA: Exempt (Salaried, Full-Time)  
Location: HQ – Chicago, IL – River North  
The Role 
The Manager - Supply Chain Planning for GTI will be responsible for developing & driving key supply chain planning strategy & initiatives, supporting demand & supply planning in critical markets, growing enterprise capabilities & best practices to support GTI short & long-term growth and serve as a cross-functional lead for supply chain. 
You will bring depth of working with a high volume of skus, fast-paced, high growth environment, numerous production locations, thrive in a start-up, gritty environment and aren't afraid to roll up your sleeves and dive in.  
Responsibilities 
Ability to analyze & implement game plans for finished good & material inventory needs, cultivation & production planning, and demand forecasting to maintain balance between fulfillment and replenishment needs 
Conduct master scheduling analysis to ensure that forecasts and manufacturing schedules are aligned and integrated 
Strong leadership, problem – solving & communication presence across functions  
Skilled at analyzing data & reporting, structuring communications, and managing expectations with senior stakeholders 
Develop long and short-term forecasting plans and improvements to help scale, sustain and automate business processes 
Have the ability to comprehend the short & long term business decisions beyond the numbers 
Reduce excess and obsolete inventory through cross-functional reviews and re-balancing efforts 
Identifies and resolves out of stock issues, focusing on minimizing shortage occurrences through analysis of data and review of safety stock levels 
Collect, verify, review, report production plans for finished good items, run analysis for cross-functional supply chain optimization  
ERP & Planning System leadership, development, maintenance & improvement projects  
Lead new market launches, new item launches and continuous improvement projects 
Qualifications  
Bachelor's Degree in Industrial Engineering, Supply Chain, Business Administration, Finance or related degree 
3+ Years Managerial Experience in Supply Chain Related Department
10+ years experience related to supply chain, production planning, and/or demand & supply planning  
Advanced proficiency in MS Excel required 
Preferred experience SQL/MS Access  
Highly motivated, self-directed, innovative and able to work independently or among teams with keen judgement, common sense and resourcefulness 
Adapts and thrives in a demanding, start-up, fast-paced environment 
Superior communication and interpersonal skills (verbal, non-verbal, written), with the ability to build relationships at all levels, both internally and externally 
Possesses a high level of critical thinking 
Operates with a high level of professionalism and integrity, including dealing with confidential information 
High attention to detail and accuracy 
 Additional Requirements 
Must pass any and all required background checks  
Must be and remain compliant with all legal or company regulations for working in the industry
Apply
Your application has been successfully submitted.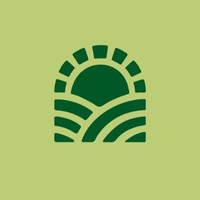 Green Thumb | Health, Happiness & Wellbeing with Cannabis.