MRO - Buyer
The Role 
The MRO (Maintenance, Repair, and Operations) Buyer for GTI is responsible for purchasing, vendor management & research, contract negotiation and the day to day purchasing operations.  You will develop operate plans to ensure GTI has the resources to support current forecasted business and projected growth to respond to current and emerging markets.  
Responsibilities 
Purchase's materials, equipment, supplies, and services of a specialized or complex nature in accordance with prescribed purchasing regulations and procedures. 
Negotiate optimum pricing, terms, and timely procurement of MRO (maintenance, repair, and operations) consumables and supplies 
Manage the MRO crib and the workers assigned to MRO crib duties 
Work with Maintenance and Production to ensure MRO crib is effectively utilized 
Maintain up to date MRO purchasing files 
Coordinate, control, and follow-up all goods returned for credit, repair, or replacement 
Align MRO requirements across multi-sites utilizing E-Maintenance to ensure availability to support production operations. 
Assist other departments with consumable inventory practices to reflect cost savings.  Monitor effectiveness and revise as required. 
Reconcile variances between purchase orders and invoices 
Identify, plan, and develop projects which reflect continuous improvement and offer cost savings to the division 
Request's cycle counts as required with applicable follow up and problem solving for MRO components 
Coordinate/schedule completion of supplier surveys as required 
Work with corporate purchasing in supplying requested information, participation in meetings, conference calls, roll out of corporate initiatives, etc. 
Understands, utilizes, and submits suggestions for improvement to departmental procedures 
Request and ensure receipt of SDS for all purchase products 
Review service contracts, rental, and maintenance agreements, renegotiate, award and/or renew as required 
Maintain up to date service contracts and records 
Reviews and analyzes purchase requisitions, investigates, and develops sources of supplies, prepares bid specifications, issues bid requests and reviews quotations. 
Awards jobs to vendors. Contact's vendors to arrange transportation of purchases. 
Develops new supply sources where vendors and suppliers are inadequate. 
Coordinates purchasing activities with manufacturing, engineering, and maintenance departments to maintain inventory. 
Monitors the cost, schedule, and scope of assigned subcontracts to assure best quality at best value. 
May authorize the payment of invoices or return of merchandise. 
Provides timely disposition of non-conforming materials and maintains supplier performance measurements based on quality products, deliveries, and services. 
Works closely with plant leadership team to maximize schedule attainment. 
Coordinates with the manufacturing operations to actively manage the needs based on the production schedule. 
Monitor status of open purchase orders to ensure on-time delivery of all materials, including timely resolution,  communication, and mitigation of future potential problems 
Monitor's manufacturing system transactions for accuracy and works with leaders to correct discrepancies and eliminate the fundamental causes of problems. 
Coordinate's material delivery with SOP Planner to support manufacturing schedule.  May examine material delivered to production to verify conformance to specifications. 
Collects and assembles statistical data on demand patterns, usage, etc. 
Contacts Team Leads and Department Supervisors relative to availability of materials, delays, changing orders and handling problems in order to meet the production plan.  
Expedites operations that delay schedules and alters schedule to meet unforeseen conditions. 
Recalculates  and reviews MRO inventory, as needed, by analyzing trends in demand, changes in lead time, minimum order quantities, standard packs, and safety stock levels. 
Assists and/or performs in any and all areas as assigned and may work any and all shifts/days as required. 
Partner with internal business partners across all sites to understand different MRO requirements and ensure those requirements are met in vendor proposals and vendor selection 
Create reporting tools to enhance the visibility for procurement demands  
Partner with external partners to build strategies and procure materials to support the company high growing, fast paced demand 
Establish and maintain a high level of communication and effective working relationships with suppliers and peers 
Complies with relevant Quality and Environmental programs  
Complies with all Health and Safety programs in accordance with OSHA. Follows and ensures Company procedures regarding safety rules and regulations are followed. 
Possesses excellent verbal and written communication skills 
Conducts themselves in a professional manner 
Keeps work area clean and tidy 
Other duties as required 
Qualifications  
Bachelor s degree in related field or 5 years' experience in related field; business, supply chain, materials management, engineering 
2+ years' experience in manufacturing or CPG procurement operations  
Hands-on expertise developing and implementing programs for cost reduction, supplier performance management and inventory reduction. 
APICS or Supply Chain Certification is preferred 
Highly motivated, self-directed, innovative, and able to work independently or among teams with keen judgement, common sense and resourcefulness. 
Adapts and thrives in a demanding, start-up, fast-paced environment. 
Superior communication and interpersonal skills (verbal, non-verbal, written), with the ability to build relationships at all levels, both internally and externally. 
Possesses a high level of critical thinking. 
Operates with a high level of professionalism and integrity, including dealing with confidential information. 
Additional Requirements 
Must pass any and all required background checks  
Must be and remain compliant with all legal or company regulations for working in the industry  
Must possess valid driver's license 
Must be a minimum of 21 years of age 
Must be approved by state badging agency to work in cannabis industry
Apply
Your application has been successfully submitted.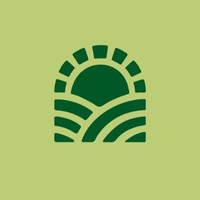 Green Thumb | Health, Happiness & Wellbeing with Cannabis.