Security & Transportation Specialist
This job is no longer accepting applications.
The Role
The Security & Transportation Specialist is a hybrid position that has the primary responsibility of fulfilling the security requirements set forth in the regulations. Cannabis is a highly regulated product, so we need someone with a head for strict rules and regulations and someone who comes into work each day ready for the fast pace of a booming industry. In this role, you'll be responsible for the security of all our assets, equipment, and property in the dispensary and our production facility, and you'll be the person to receive orders and admit visitors. Additionally, this role will be responsible for partnering with the team to ensure that all deliveries are compliant with state regulatory requirements as well as GTI SOP. You will bring product to our customers' doorsteps, making sure to stay on schedule and keep accurate records of deliveries and representing GTI values and culture as a company ambassador. Additionally, this role will be responsible for the documentation of required forms, investigative reports as required by state regulation, GTI Policies and SOP. As necessary, the Security & Transportation Specialist will assume the hands-on duties including post/perimeter duty, transportation duty, or monitoring of electronic surveillance equipment.
Responsibilities
Timely and accurately load the delivery van at the beginning of the day for deliveries
Possess in depth knowledge and understanding of all applicable state regulations, and GTI SOP relating to security and transportation including delivery manifest
Monitor the physical security of GTI operations and employees
Monitor security systems to ensure serviceability and operability
Collaborate with the Production team to coordinate transportation, delivery, or movement of product and assets in compliance with all regulatory guidelines and GTI SOP
Assist in the development and implementation of transportation and delivery security policy, procedure, and protocols
Oversee GTI vehicles, including maintenance needs, registration, and GPS requirements
Assume and perform the security agent duties as necessary
Conduct internal investigations into theft, diversion, and related events
Liaison with local, state and federal authorities and with security system vendors in upgrades or repair to equipment
Qualifications
High school diploma required
3+ years' experience in local, state, or federal law enforcement or corrections institution
Must possess a driver record absent any moving violation in last 5 years
Strong negotiation, de-escalation, redirection skills
Highly motivated, self-directed, innovative and able to work independently or among teams with keen judgement, common sense and resourcefulness
Adapts and thrives in a demanding, start-up, fast-paced environment
Possesses a high level of critical thinking
Operates with a high level of professionalism and integrity, including dealing with confidential information
Additional Requirements and Skills:
Must be 21+ years or older
Must pass any and all required background checks and possess a valid CT driver license
Must be and remain compliant with all legal or company regulations for working in the industry
Able to stand for prolonged periods of time, and move without aid
Apply
Your application has been successfully submitted.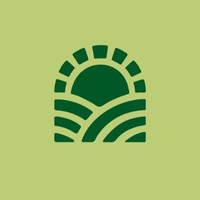 Green Thumb | Health, Happiness & Wellbeing with Cannabis.