Product Development Scientist - Food & Beverage
This job is no longer accepting applications.
The Role 
The R&D Product Development Scientist will report to and work side by side with Green Thumb's Director, Product Development. In this role you will be directly responsible for developing cannabis infused products across a variety of Food & Beverage applications creating safe, stable and compliant products. While your primary focus will be Food & Beverage, in this role, you will also develop Cosmetic and Inhalable consumer products as needed. Product development scope includes innovation, productivity and brand stewardship. Green Thumb is growing fast, and as our new Product Developer, you will be tasked with leading the evolving demands of our fast-paced environment. You must have constant curiosity, and an insatiable desire to create and innovate the edible/oral delivery of cannabis. 
Responsibilities 
Conduct product development work from bench top prototypes thru scaling-up products and processes for commercialization in support of GTI's objectives. 
Lead multiple key projects, ensuring they meet project scope, launch time and flawless execution. 
Conduct experimental design and execute lab scale pilot development  
Collaborate frequently with a cross-functional team, including but not limited to, project managers, product developers, brand managers, and manufacturing personal from concept thru commercialization of products, ensuring excellent communication. 
Partner internally and externally to source ingredients and to leverage vendor expertise in ingredient functionality. 
Implement and advance new research and development procedures & techniques 
Accurately maintain laboratory notebook and generate all required product documentation, including product specifications, formulation sheets, and SOPs.  
Follow all safety requirements, ie GMP, PPE, etc 
Provide supervision and direction to R&D Lab Technicians  
Other duties as assigned. 
Qualifications  
BS in a Food Science, chemical engineering or related STEM discipline such as chemistry, mechanical engineering, microbiology, etc…   
Minimum of 3-5 years of experience in product development or 1-3 years with advanced degree 
Prior research and development or engineering experience in a CPG setting. 
Prior experience formulating consumer products. Experience in beverage formulation a plus 
Ability to plan, design experiments, and problem solve. 
Ability to lead and manage multiple projects  
Capability of troubleshooting, fixing, and services a wide range of equipment and software without assistance. 
Knowledge of lab best practices and GMP. 
Advanced math skills. 
Must be detail oriented with superior organizational skills.  
Must be able to multi-task and produce results. 
Excellent verbal and written communication skills with coworkers and management. 
Familiarity with OSHA guidelines for dealing with hazardous chemicals. 
Understanding & adhering to applicable federal, state and local laws and regulations as they pertain to the industry, safety regulations, local municipal codes and organizational rules, regulations, directives and standard operating procedures. 
Additional Requirements 
Must pass any and all required background checks  
Must be and remain compliant with all legal or company regulations for working in the industry  
Must possess valid driver's license 
Must be a minimum of 21 years of age 
Must be approved by state badging agency to work in cannabis industry
Apply
Your application has been successfully submitted.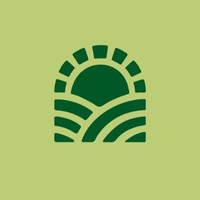 Green Thumb | Health, Happiness & Wellbeing with Cannabis.