Quality Technician
This job is no longer accepting applications.
The RoleGTI is seeking a Quality Technician to join our cultivation facility. As a Quality Technician, you will be responsible for executing operational quality and compliance related activities at the facility associated with sampling and inspection of incoming material, in process, and finished products, and document control. This position will also help ensure products are being produced in a manner that meets all specifications and brand consistency. You will also assist in identifying potential quality risks and working with operations personnel to develop improvement opportunities. Uses experience and knowledge to influence processes, standards, and plans to improve compliance with internal and external standards.Responsibilities
Perform incoming, in-process, and finished product sampling and inspection.
Assist site documentation control system. Ensure harmonization of 1GTI quality system.
Assist in performing regular internal inspections of the facility and processes.
Segregation, control and disposition of non-conforming product.
Ensure maintenance and control of production quality records.
Perform improvement projects as identified.
Monitors compliance to established Good Manufacturing Practice (GMP) guidance.
Writes Quality Inspection SOPs and forms, including routing and/or approval of change request packages, as requested.
Assist Quality Manager preparing facility for regulatory and 3rd party inspections.
Qualifications
High school diploma required
Prior experience in regulated industry in healthcare, medical devices, pharmaceutical, consumer packaged goods, or cannabis is highly desired.
Highly desirable: FDA, GMP, SQF, BRC, ISO and/or HACCP experience.
Ability to follow written procedures and monitor others for adherence to written procedures.
Ability to create or update written proce dures with site operations personnel.
Strong written and verbal communication skills.
Strong attention to detail.
Must understand and comply with the rules, regulations, policies, and procedures of GTI.
Team player with strong interpersonal skills.
Open-minded self-starter with the ability to adapt and problem solve, as well manage multiple tasks concurrently.
Understanding of the Medical Marijuana laws, rules and regulations is preferred and the passion to further their understanding and knowledge of the industry and the laws.
Additional Requirements
A self-starter who brings the utmost level of integrity to the company.
A passion for quality assurance and quality control.
Must pass any and all required background checks
Must be and remain compliant with all legal or company regulations for working in the industry
Must possess valid driver's license
Must be a minimum of 21 years of age
Must be approved to receive an Agent badge
Apply
Your application has been successfully submitted.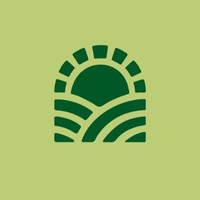 Green Thumb | Health, Happiness & Wellbeing with Cannabis.