Quality & Compliance Specialist
This job is no longer accepting applications.
The Role
The purpose of this position is to ensure the successful quality and compliance management operations at our Rock Island, IL cultivation facility. This position will play a key role in developing, implementing, and upgrading quality assurance policies and standard operating procedures, as well as compliance, development, and implementation of HACCP programs, product quality tracking systems, FDA standards, ingredient management programs, allergen and sanitization management programs, product safety practices, internal and external audits, etc. This position will also ensure compliance with all Green Thumb corporate operating procedures, as well as applicable federal, state, county, and municipal laws, regulations, ordinances, and regulations. 
Responsibilities
Supports the Quality Department and ensure all employees understand and follow all standard operating procedures (SOPs)
Define, implement, and improve the Quality Management System including development of process and product testing to ensure quality standards are met and oversee determination of finished product disposition
Partner with management to lead quality initiatives that develop and maintain a high performing, scalable, and compliant quality system
Implement, maintain, and audit sanitation and quality control practices that ensure the safety and quality of cannabis including purity and consistency
Implement HACCP, allergen, and sanitization management programs
Review and approve decisions about whether to investigate a cannabis product complaint and review and approve the findings and follow-up action of any investigation performed
Perform or oversee routine audits of compliance processes to assure accuracy and thoroughness of completion
Participate in State regulatory compliance inspections, investigate and resolve compliance concerns, issues, or violations
Analyze facility trends to assess potential areas of continued non-compliance
Publish monthly metrics focused on facility current QA/QC progress
Routinely reviews monthly corporate QA/QC documentation and assures that all areas of concern are addressed appropriately according to corporate policy and regulatory standards
Write Quality SOPs or other standards as necessary
Manage, train, and develop QA/QC employees to perform in a proficient manner, providing motivation through personal example and interpersonal skills to create a cohesive unit
Promote awareness and responsibility through training and regular communication throughout the facility
Establish staff goals, monitor employee performance, and provide regular 1:1 performance feedback to help employees succeed
Fosters a high-performance culture through active leadership and create a strong sense of accountability within the Quality Department
Perform assigned Quality Inspections
Expected to adhere to safe work practices, follow GMP and HACCP guidelines, maintain sanitary conditions and ensure that product quality is maintained. Report to management any conditions or practices that may adversely affect product safety, product quality or personnel safety
Maintain a positive work atmosphere by acting and communicating in a manner so that you get along with customers, clients, co-workers and management
May make decisions and perform the job responsibilities of the Quality & Compliance Manager in their absence
Qualifications
Associate degree in Food Science, Biology, Chemistry, or a related field required, Bachelor's Degree in Food Science, Biology, Chemistry, or a related field preferred
3+ years of regulatory compliance management including interfacing with regulators and inspectors
5+ years work experience with a proven track record of building and developing QA/QC processes and systems
Must have the knowledge and skills required to work in a fast paced and challenging environment
Must be able to work variable day shifts dependent on business need
Knowledge of the GMP, HACCP and Environmental sanitation programs
Experience with SQF, ISO, GMP, ASQ, HACCP, PCQI or similar certification experience preferred
QMS auditor or similar certification preferred
Possess a strong knowledge of sanitary design, specification, and implementation of food\pharmaceutical processing systems
Ability to deliver specific organizational goals and effectively develop, grow, and manage a diverse multisite team to achieve objectives
Track record of engaging teams and creating a collaborative culture
Excellent verbal, written and presentation skills
Exceptional computer skills in Microsoft® Office Suite (Access, Excel, Outlook, PowerPoint, Publisher, Word)
Strong detail-oriented and resourceful mindset
Additional Requirements
Must pass any and all required background checks
Must be and remain compliant with all legal or company regulations for working in the industry
Must possess valid driver's license
Must be a minimum of 21 years of age
Must be approved to receive an Agent badge
Apply
Your application has been successfully submitted.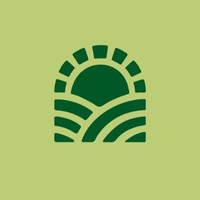 Green Thumb | Health, Happiness & Wellbeing with Cannabis.