Packaging & Processing Specialist
This job is no longer accepting applications.
The Role
The Packaging & Processing Specialist is responsible for packaging finished plant material and cannabis-infused products. In this role, maintaining accuracy in weighing product, fulfilling product, labelling, and inventory is paramount. The Packaging & Processing Specialist is also responsible for maintaining a perpetually clean workspace to provide a sterile environment for production of medical products.  This person will also have some responsibility for tracking product electronically on the company inventory system to ensure compliance with state laws and program regulations. The ideal candidate has a relentlessly positive attitude, a strong work ethic, competitive and team-oriented spirit, and great attention to detail. 
Responsibilities
Package cannabis-infused products and plant material into proper containers with proper labeling to ensure compliance with state regulations
Keep a precise count of all packaged products for an accurate end of day reconciliation of packaged inventory and remaining inventory
Electronically convert packaged products in the state traceability system
Exhibit competency in basic organizational skills, communication skills and windows based operating software
Manage time efficiently in order to meet goals while consistently producing quality product
Sanitation & cleanup of all processing areas throughout the day
Other duties as assigned
Qualifications
High School Education or GED required
1+ years working in production environment strongly preferred
Must work well in a group and independently; demonstrate self-motivation and initiative
Must be able to adapt quickly to changes in policy, procedure and technique
Employee must exhibit personal hygiene and follow the health guidelines set forth by Green Thumb
Ability to listen well and communicate effectively with various audiences, especially with the direct supervisors and co-workers
Ability to perform a monotonous task with great efficiency over 8-hour work periods without losing quality
Employee must be able to follow basic instructions as well as be able to take constructive feedback from their leaders so they can help maintain quality standards and production goals
Must understand and comply with the rules, regulations, policies, and procedures of Green Thumb
Must have a solid understanding of the Cannabis laws, rules and regulations and passion to further their understanding and knowledge of the industry and the laws.
Additional Requirements
Must pass any and all required background checks
Must be and remain compliant with all legal or company regulations for working in the industry
Must possess valid driver's license or state ID card
Must be a minimum of 21 years of age
Must be approved by state badging agency to work in cannabis industry
Working Conditions
While performing the duties of this job, the employee is regularly required to perform reaching, grasping, bending, stooping, talking, hearing, seeing and repetitive motions
Must be able to sit and/or stand for extended periods of time while maintaining focus
PHYSICAL DEMANDS:  Must be able to lift, carry and balance up to 50 pounds (100 pounds with assistance) AND must be able to do so with extreme care and caution when working with plants and product
Pay
New Hire rate: $15/hour
Pay after 90 days: $15.50/hour
Pay at 1-year anniversary: $17/hour
Apply
Your application has been successfully submitted.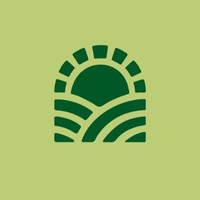 Green Thumb | Health, Happiness & Wellbeing with Cannabis.