Order Fulfillment Specialist
This job is no longer accepting applications.
The Role
As an Order Fulfillment Specialist with Green Thumb, you are responsible for the final stage of the product's life-cycle in our manufacturing facility. This position's main function is pulling sales orders and preparing them for delivery, verifying accuracy of product type and quantity. Additionally, the Order Fulfillment Specialist is quality checking to ensure compliant labeling as they prepare orders. This role is also responsible for tracking product electronically on the state traceability system to ensure compliance with state laws and program regulations.
Responsibilities
Working with off-site sales partners to receive orders
Pulling sales orders and preparing them for delivery; labeling in accordance with D.O.A rules and regulations
Creating and managing excel spreadsheets
Tracking product through state traceability program
Cleaning up all work areas and equipment at the end of every day
Assisting other departments as needed
Other duties as assigned
Use independent judgment in regards to product processing, keeping quality and goals in mind
Help create a positive environment by having a positive attitude and by being self-motivated
Research, evaluate and adapt to new methods, in order to meet or exceed goals, and or modify their technique/procedures based on all applicable laws
Invest time in learning new products and be able to communicate with direct supervisors as necessary
Qualifications
High School Education or GED graduate; some college or college graduate preferred
1-2 years experience in warehousing and inventory required
1-2 years experience processing medical cannabis or other botanicals preferred
Must consistently demonstrate attention to detail
Must demonstrate ability to thrive in a fast-paced environment
Ability to use initiative and independent judgment appropriately, keeping in mind management expectations
Ability to perform a monotonous task with great efficiency over 8 hour work periods without losing quality
Additional Requirements
Must pass any and all required background checks
Must be and remain compliant with all legal or company regulations for working in the industry
Must be a minimum of 21 years of age
Must be approved by the D.O.A. to receive an Agent Badge
Apply
Your application has been successfully submitted.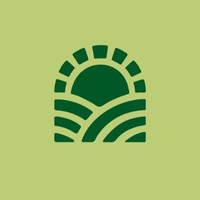 Green Thumb | Health, Happiness & Wellbeing with Cannabis.