Operations Manager
This job is no longer accepting applications.
The Role 
We are in search for an Operations Manager to manage and direct our grow operations in Danville, PA. We're looking for someone who lights up the charts when it comes to ensuring efficiency, refining procedures, and keeping morale sky-high. A natural leader, the Operations Manager will be deeply involved in the training and education of grow staff members as well as in the continual process of reviewing operational procedures, guidelines, and policies. We're looking for someone who can help develop cultural norms and organizational tools for the grow team and its daily tasks. The Operations will share the Grow Team accountability with the Technical Head Grower to ensure all areas are running smooth and within the defined plan. This role is an integral part of the site leadership team and will be a vital link between the grow team and the General Manager in Danville and corporate Green Thumb.
Responsibilities 
Manage and coordinate the operational objectives of the grow operations and grow processes specified by the Head Grower technical team; inclusive of all process needs of Mother, Clone, Veg., Flower, Harvest, etc….    
Supports the General Manager with all compliance issues related to the Grow department. 
Manages the Grow department's budget with the Head Grower. 
Ensures constant updates are provided for any and all Grow-related issues 
Utilizes Grow labor force effectively to meet operating budgets. 
Conducts studies, identifies problems, recommends alternatives, and implements solutions with the technical team. 
Continually reviews current systems for operational efficiency. 
Participate in developing and implementing rules, regulations, policies, and procedures to advance Green Thumb's mission, vision, goals, and objectives for the grow team 
Manage, supervise, and direct the activities of assigned staff; make recommendations regarding hiring, discipline, termination, or advancement of employees. Assign work and monitor progress; guide, train and develop employees in the accomplishment of their duties and goals through professional growth 
Manage and drive the PFS process 
Direct and assist management of grow schedules, personnel, and quality assurance practices 
Assure compliance with local, state, and federal licensing requirements 
Will be required to be on-call and to respond to emergency situations at any time. This may include scheduling issues, potentially covering a vacant shift, facility issues and/ or human resources requirements. 
Other duties as assigned 
Qualifications  
Bachelor's degree ideally in operations management, business or a related field or a high school diploma or GED with 7+ years of manager or supervisor experience 
Proven strategic experience in overseeing all aspects of professional production environments including equipment handling, production operations, processing, and execution 
Knowledgeable and skills in lean manufacturing implementation and deployment 
Experience building and managing high performance teams. 
Highly motivated, self-directed, innovative and able to work independently or among teams with keen judgement, common sense and resourcefulness  
Adapts and thrives in a demanding, fast-paced environment  
Possesses a high level of critical thinking  
Operates with a high level of professionalism and integrity, including dealing with confidential information  
Must understand and comply with the rules, regulations, policies, and procedures of Green Thumb  
Must have a solid understanding of the Cannabis laws, rules and regulations and passion to further their understanding and knowledge of the industry and the laws.  
Additional Requirements 
Must pass any and all required background checks  
Must be and remain compliant with all legal or company regulations for working in the industry  
Must possess valid driver's license 
Must be a minimum of 21 years of age 
Must be approved by state badging agency to work in cannabis industry
Apply
Your application has been successfully submitted.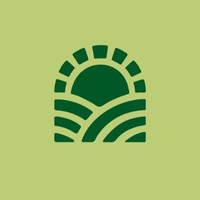 Green Thumb | Health, Happiness & Wellbeing with Cannabis.