Operations Manager
This job is no longer accepting applications.
The Role 
Green Thumb is seeking an experienced Operations Manager to lead our production team in our Clinton, MA facility. Our Production facility in Clinton, MA is a recent acquisition from June 2021 which expands our production capacity and further scales our brand acquisition.
As Operations Manager, you will coordinate with on the ground leadership to direct all the daily processes and long-term targets of our production facility in Clinton, Mass. You'll grind away at the details of managing internal resources to maximize safety, compliance, efficiency, productivity and culture. You will also blaze the path toward creating and developing the multilevel professional team and you will work closely with the management team to keep every detail of the facility up to snuff. You will be the one to ensure product quality standards are maintained, complete and accurate orders are processed and delivered, and inventory integrity is maintained. The production supervision duties are mostly hands-on and direct in nature and require substantial time be spent on the plant floor working closely and directly with all production employees.  
Green Thumb needs a strong leader who knows that success is always a joint effort, and the Operations Manager will report to and be supported by our Regional General Manager of our East Region and leadership from Headquarters to help make sure Green Thumb is smoking the competition at every level!
Responsibilities 
Oversee all facets of Green Thumb's Production facility, and ensure they are working smoothly in tandem. This includes but is not limited to:
Scheduling
Staffing
Productivity
Efficiency
Safety
Quality
Compliance
Inventory oversight and management
Analyze facility data, including efficiency metrics, labor variance analysis, defect rates, cost drivers, volume and capacity planning, etc. to make recommendations on optimal quality and efficiency improvements
Perform inventory controls and keep quality standards high for audits
Work directly with business teams to understand performance drivers and trends in their area, provide insights, make recommendations, and interpret new data & results
Develop and produce weekly/monthly reports based on data analysis gathered from facility operations to corporate management clearly illustrating the trends of the business
Utilize six sigma, 5S, and other efficiency concepts to position the facility for continuous improvement
Ensure staff reports follow Company SOPs at all points in time.
Participate in developing and implementing rules, regulations, policies, and procedures to advance Green Thumb mission, vision, goals and objectives
Manage, supervise and direct the activities of staff and function
Make recommendations and decisions regarding hiring, discipline, termination or advancement of employees
Manage and maintain a company culture consistent with the culture established at Green Thumb corporate of accountability, transparency and enjoyment
Assign work and monitor progress; guide, train and develop employees in the accomplishment of their duties and goals through professional growth
Evaluate direct reports' performance based on clearly communicated standards and expectations.  
Ensure compliance with local, state, and federal billing or licensing requirements
Ensure accurate data entry into the State inventory tracking systems
Serve as the primary point of contact to the state regulators and inspectors and ensure that the facility is always prepared for state inspections, even those that are unplanned.
Will be required to be on-call and to respond to emergency situations at any time. This may include scheduling issues, potentially covering a vacant shift, facility issues and/or human resources requirements
Abide by and enforce Green Thumb's Safety Program
Continuously improve the skills, knowledge and morale of all employees; create an environment where the entire team does the same
Qualifications  
Bachelor's Degree in Engineering or Business required; MBA or similar preferred
5+ years of management experience; direct management of 30 individuals in a manufacturing setting
Exposure to food science and/or lab processing, a plus
Can-do attitude and ability to adapt quickly; business is experiencing tremendous growth so previous operational experience in growth environment is substantially preferred
Adapts and thrives in a demanding, start-up, fast-paced environment
Superior communication and interpersonal skills (verbal, non-verbal, written), with the ability to build relationships at all levels, both internally and externally
Possesses a high level of critical thinking
Operates with a high level of professionalism and integrity, including dealing with confidential information
Additional Requirements 
Must pass any and all required background checks  
Must be and remain compliant with all legal or company regulations for working in the industry  
Must possess valid driver's license 
Must be a minimum of 21 years of age 
Must be approved by state badging agency to work in cannabis industry 
Skill in analyzing problems, identifying alternative solutions, projecting consequences of proposed actions, and implementing recommendations in support of Green Thumb's philosophies and goals
Skill in planning, organizing, assigning and coordinating the activities and resources
Ability to research, evaluate and adapt to new methods, compliance updates and techniques for operational improvement
Must have great depth and understanding of Inventory tracking systems and show comfort with computer software
Apply
Your application has been successfully submitted.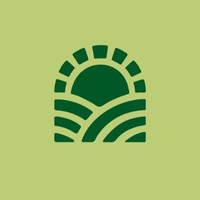 Green Thumb | Health, Happiness & Wellbeing with Cannabis.