Project Engineer
This job is no longer accepting applications.
The Role  
  GTI is looking to take our manufacturing operation to the next level by optimizing our engineering workflow process and building out automated production lines in our manufacturing facilities. As the Project Engineer, you will be responsible for the design, installation, vendor selection and management, and startup of our new automated production lines. Our ideal candidate will have previous CPG experience, a strong engineering background, and the vision and project management chops to own implementation of the new system from inception to completion. If you are a problem-solving, agile team player with no ego, get stuff done with excellence human, we want to connect!  
  This role may be based either in our Chicago headquarters, or in one of our production facilities. Significant travel (50%) is required.  
  Responsibilities  
Research, develop, and propose appropriate new project applications – processing, packaging and material handling with automated solutions 
Develop tools and templates that feed Engineering Workflow Process  
Assist in facility layout planning and design, including production equipment, HVAC, environmental controls, managing contractors, etc.  
Manage all aspects of engineering projects from planning to budget management, equipment selection, vendor management, processes, project schedules, procedures, systems, to final project handoff and support  
Develop project charters; ensure project objectives, scope, rationale, and success criteria are adequately defined, documented, and approved by key stakeholders prior to commencement of work and budget expenditures  
Collaborate with cross-functional stakeholders such as marketing and R&D to ensure shared goals are met; interacts / engages with senior leadership on project updates, reporting  
Own technical specifications, communication and direction of project system manufacturers, equipment vendors, and internal/external partners.  
Establish and enforce factory acceptance test (FAT) criteria  
Prepare project status reports; keep management, cross functional stakeholders, others informed of project status/related issues  
Responsible for ensuring technology transfer to Operations through SOP documentation, training, communication, observation programs for quality and safety, standards manuals, and other documents as necessary  
Other duties as assigned  
Qualifications   
5+ years' experience in a Project Engineering role and a Bachelor's degree in Engineering or a related field.  
Experience in manufacturing, reliability, continuous improvement, systems engineering, controls engineering, and/or industrial engineering practices  
CPG manufacturing/packaging experience is preferred  
Able to travel (50%)  
Strong verbal / written communication, presentation skills  
Strong analytical and interpersonal skills  
Ability to manage large-scale projects from conception to implementation (Startup/CQV) 
Ability to work effectively with little supervision; highly independent / flexible setting priorities  
Ability to manage multiple priorities and shift focus between tasks / projects  
Ability to collaboratively lead / influence stakeholders across organizational functions  
  Additional Requirements  
Must pass any and all required background checks   
Must be and remain compliant with all legal or company regulations for working in the industry   
Must possess valid driver's license  
Must be a minimum of 21 years of age  
Must be approved by state badging agency to work in cannabis industry
Apply
Your application has been successfully submitted.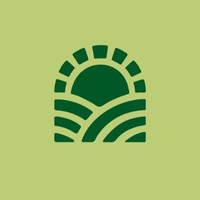 Green Thumb | Health, Happiness & Wellbeing with Cannabis.