Maintenance Tool Crib
This job is no longer accepting applications.
Maintenance Tool Crib Attendant
POSITION SUMMARY:This position is responsible for assisting the Maintenance Department carry out the day-to-day operations of the storeroom in a safe, efficient, organized, and cost-effective manner.
DUTIES AND RESPONSIBILITIES:▪ Responsible for activities in Maintenance Parts/Storeroom including receiving, storing, inventory and disbursing of parts using Computerized Maintenance Management system (CMMS) software.▪ Coordinate activities with office, operations, and other maintenance staff to ensure adequate operating supplies are maintained in the storeroom while issuing parts on a timely basis as required.▪ Ensure stock checking program (cycle counting) is maintained to the extent that the physical count coincides with CMMS system records.▪ Ensure that procurement documentation and records are properly kept and updated on a timely basis.▪ Coordinate Return Merchandise Authorization (RMA) process with the buyer as they pertain to inventory.▪ Maintain all storage areas in a neat and orderly fashion maximizing use of available space.▪ Proper labeling of all inventory.▪ Routine inventory checks and restock of operations 5S cabinet consumables.▪ Verify Packing List against Purchase Order (PO) to ensure receipt and provide to the Finance Department for approval of payment.▪ Set-up new inventory items and help reduce overall cost of parts and inventory.▪ Expected to adhere to safe work practices, follow GMP and HACCP guidelines, maintain sanitary conditions and ensure that product quality is maintained. Report to management any conditions or practices that may adversely affect product safety, product quality or personnel safety.▪ Maintain a positive work atmosphere by acting and communicating in a manner so that you get along with customers, clients, co-workers and management.▪ Performs other duties as assigned.
EDUCATION AND EXPERIENCE REQUIRED:▪ High School Diploma or GED.
PREFERRED EDUCATION, EXPERIENCE AND SKILLS:▪ A minimum of three (3) years of Inventory Management or Maintenance Parts/Storeroom Department experience is desired, with a focus on inventory and management within a factory environment using Computerized Maintenance Management system (CMMS) software.▪ Prior knowledge and understanding of parts nomenclature and use of said parts in the operation of the facility.▪ Prior mechanical and electrical experience in a manufacturing facility.▪ Good customer service skills working with both the internal/external customers of the company.▪ Proven written and verbal communication skills.▪ Good organizational skills.▪ Basic level computer skills.▪ Basic math skills.▪ Light typing skills.▪ Ability to work indoors in a warehouse setting for duration of shift.▪ Ability to answer phones and receive pertinent information.▪ Must have a solid understanding of the Cannabis laws, rules and regulations and passion to further their understanding and knowledge of the industry and the laws.
ADDITIONAL REQUIREMENTS▪ Must pass all required background checks.▪ Must be and remain compliant with all legal or company regulations for working in the cannabis industry.▪ Must possess valid driver's license.▪ Must be a minimum of 21 years of age.▪ Must be approved by state badging agency to work in cannabis industry.
Apply
Your application has been successfully submitted.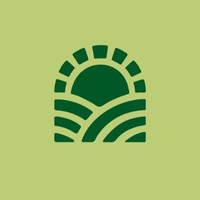 Green Thumb | Health, Happiness & Wellbeing with Cannabis.