Industrial Custodian
This job is no longer accepting applications.
The Role
We are looking for a part time Custodian to ensure a cleanliness within our cannabis production facility.
If you have custodian, janitorial and or housekeeping experience and want to choose your work hours, to have ultimate flexibility in your day, this may be the position for you! 
You will be responsible for preserving the good condition of the facility and ensure that equipment and building are clean, safe, and meet the CDC standards.
If you are the person with a great positive can do attitude who can keep the facility clean and have a desire to work in the cannabis industry this could be the role for you.
Responsibilities
Clean and sanitize all workspaces, office areas, breakroom, and bathrooms
Clean, mop and vacuums floors
Empty and remove trash/recycling materials
Maintains outside parking and walk areas, including sweeping debris
Dusts and wipe down furniture, office equipment and furniture
Moves cabinets, boxes and equipment to clean areas
Sometimes using ladders, dust and washes walls, cleans ceilings and dusts fixtures
Establish an in-house inventory of cleaning supplies and communicate for ordering
Support the various departments within the building with cleaning and good housekeeping
Qualifications
Highly motivated, self-directed, innovative and able to work independently or among teams with keen judgement, common sense
Compassionate, kind, honest and must have a strong work ethic
Adapts and thrives in a demanding, start-up, fast-paced environment
Must be able to support the team with little oversight
Able to communication and interpersonal skills (verbal, non-verbal, written), with the ability to build relationships at all levels
Highly motivated able to work among a team with keen judgement, common sense, and resourcefulness
Adapts and thrives in a demanding, start-up, fast-paced environment
Must understand and comply with the rules, regulations, policies, and procedures of GTI
High attention to detail, time management and accuracy
Additional Requirements
Must pass all required background checks
Must be and remain compliant with all legal or company regulations for working in the industry
Must possess valid driver's license
Must be a minimum of 21 years of age
Must be approved by the DOH to receive an Agent badge
PHYSICAL DEMANDS: Must be able to lift, carry and balance up to 40 pounds (80 pounds with assistance)
Apply
Your application has been successfully submitted.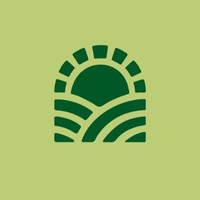 Green Thumb | Health, Happiness & Wellbeing with Cannabis.