Electrical Controls Engineer
This job is no longer accepting applications.
The Role
The Electrical Controls Engineer will work under the direction of the General Manager in the interim, and the Site Maintenance Manager when hired, to execute the industrial control and programming strategy for GTI's cultivation and production facilities.  This role will oversee site-level industrial controls, networking, and security related to cultivation environments and process automation.  The Electrical Controls Engineer shall aid in the development of the industrial communication infrastructure and act to plan, deploy, and troubleshoot new functionality for site-level projects.  This role will be responsible for overseeing direction of external vendors in keeping with GTI's goals and standards.  The right candidate for us has a strong electrical engineering background, experience in industrial networking, and is comfortable working cross-functionally with both external vendors and internal stakeholders. If you are a problem-solving, agile team player with no ego, and like to get stuff done, we want to connect!
Responsibilities
Act as the site-level focal point/interface between the operational technology (OT), IT, and security infrastructures.
Ensure that all new site-level controls, networking, and security projects are planned and integrated in keeping with the GTI enterprise-level OT and IT direction
Work with integrators, contractors, and site personnel to bring new functionality online and to troubleshoot issues as they arise
Work with site reliability and facilities personnel to develop and execute preventative maintenance plans as relates to OT/IT/security hardware
Maintain up to date as-built records and drawings for OT, IT, and security deployments
Support maintenance, electrical, HVAC, and PLC projects in a fast-paced environment.
Support engineering, maintenance, and operations within the entire facility
Identify and solve current controls system problems by using plant, company, and external resources
Actively participate in continuous Improvement of the sites performance by supporting site's programs and Initiatives
Instruct and manage supplier and equipment buyoffs
Conduct risk assessments and system development
Generate, develop electrical drawings. Buyoff on electrical drawings from contractors
Create new controls processes for operations while facilitating training of new technology Implementations
Manage projects following GTI project management standards to achieve best results, timing, and budget
Support controls engineering of capital projects, including cost, schedule, and resources as well as participate on multi-functional teams in project execution
Support operations by providing new Ideas to optimize current systems and come up with project Ideas to solve production problems
Work In a fast-paced environment while handling multiple site projects
Qualifications
Bachelor's degree in Electrical Engineering or related field from an ABET accredited institution
2+ years in Operational Technology, with experience troubleshooting and resolving electrical and control systems issues
Proficiency reading and understanding engineering drawings including electrical diagrams and P&IDs
Industrial networking/IT experience, including experience in the administration of Microsoft collaboration software and infrastructure (Teams, OneDrive, SharePoint, Active Directory)
CPG/Manufacturing experience is preferred
Strong verbal / written communication, presentation skills
Strong analytical and interpersonal skills
Ability to manage large-scale projects from conception to implementation
Ability to work effectively with little supervision; highly independent / flexible setting priorities
Ability to manage multiple priorities and shift focus between tasks / projects
Ability to collaboratively lead / influence stakeholders across organizational functions
Demonstrated working knowledge of standard Industry PLC and SCADA/HMI systems
Rockwell, Wonderware, Niagara, or similar engineering tools and platforms are preferred
Knowledge of Industrial control networking and security measures
Experience in leading the controls engineering portion of multiple projects
Experience with GMPs (good manufacturing procedures)
Additional Requirements
Must pass any and all required background checks
Must be and remain compliant with all legal or company regulations for working in the industry
Must possess valid driver's license
Must be a minimum of 21 years of age
Must be approved by state badging agency to work in cannabis industry
Apply
Your application has been successfully submitted.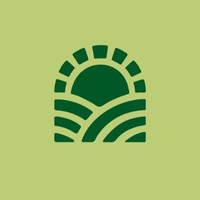 Green Thumb | Health, Happiness & Wellbeing with Cannabis.