Director, Project Engineering
This job is no longer accepting applications.
The Role  
GTI is looking to take our manufacturing operation to the next level by optimizing our engineering workflow process and building out automated production lines in our manufacturing facilities. As the Director, Project Engineering, you will be responsible for leading our fast-paced and dynamic engineering team that develops, designs, installs solutions that are defined through vendor selection and management, as well as startup of our new automated production lines. Our ideal candidate will have previous CPG experience and have demonstrated leadership that engages and motivates engineering talent, defines and sets task/deliverables, plan resources, improves processes and achieves desired business results.  A strong engineering background is an asset as well as experience with R&D, New Products/Business Development, Commercialization and Operations in maintaining product roadmaps, review of new product proposals, participates in forward-looking product development with our internal customers and team members, recruiting and staff development of the Project Engineering Team with significant involvement in the company's Intellectual Property strategy. Vision and project management competency to own implementation of the new technology/automation from inception to completion. If you are a problem-solving, agile team player with no ego, get stuff done with excellence human, we want to connect!  
  This role may be based either in our Chicago headquarters, or in one of our production facilities. Significant travel (50%) is required.  
  Responsibilities  
Manage multiple technical resources simultaneously to achieve the required technical objectives and schedule goals capable of delivering key projects for accelerated and continued business growth. 
Lead a growing team of engineers and technologists creating state of the art engineered solutions to support automated processing, packaging, material handling and smart manufacturing 
Drives good design practice and discipline in product/process development as well as engineered scalable solutions. 
Establish and champion disciplined, structured (Engineering Workflow Process, Methods of Process/Product Development, Six Sigma, DMAIC, SPC, DOE, Gage R&R, etc.) approach to improvement and use 8 Disciplines of problem solving or equivalent tools to manage engineering activities. 
Assist in development of systems to maintain reports and record the company's product/process data. 
Provide effective, forward-looking and hands-on technical leadership and project management. 
Evaluate alternative or additional technologies to complement the core technologies while planning for future technologies. 
Ensures solutions meet cost targets, performance specifications, expected reliability, and quality goals. 
Work closely with others in a very cross-functional team environment to implement new process technologies 
Team with cross functions to dynamically identify future projects, establish priorities, and balance execution resources. 
Systematically evaluate new solutions for automated processing, packaging, material handling opportunities and potential strategic alternatives for viability and value. 
Build team and nurture relationships with technical contacts across industry. 
Ensures technology transfer to Operations through documentation (SOPs, OPLs, Observation Programs for Quality and Safety), training, communication, standards/manuals, and other documents as necessary 
Other duties as assigned  
  Qualifications   
15+ years' experience in a Project Engineering role and a Bachelor's degree in Engineering or a related field.  
Experience in Engineering, R&D, New Products/Business Development,   Commercialization, Operations/Manufacturing, and/or  Continuous improvement 
CPG manufacturing/processing/automation experience is preferred  
Able to travel (50%)  
Strong verbal / written communication, presentation skills  
Strong analytical and interpersonal skills 
Ability to lead/manage large-scale projects from ideation to implementation (Startup/CQV) 
Ability to work effectively with little supervision; highly independent / flexible setting priorities  
Ability to manage multiple priorities and shift focus between tasks / projects  
Ability to collaboratively lead / influence stakeholders across organizational functions  
  Additional Requirements  
Must pass any and all required background checks   
Must be and remain compliant with all legal or company regulations for working in the industry   
Must possess valid driver's license  
Must be a minimum of 21 years of age  
Must be approved by state badging agency to work in cannabis industry
Apply
Your application has been successfully submitted.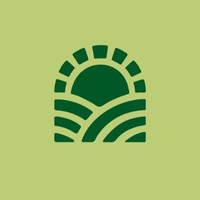 Green Thumb | Health, Happiness & Wellbeing with Cannabis.