Production Lab Technician
This job is no longer accepting applications.
The Role
We're looking for an entry level Production Lab Technician to join our Green Thumb team! The Lab Tech is responsible for assisting with the production of cannabis infused products. Our ideal candidate for this role is familiar with standard laboratory practices and has previously worked in production environments. Cannabis is a highly regulated industry, so prior experience working with regulatory requirements and compliance, as well as workplace safety, is highly desirable. 
Responsibilities
Prepare laboratory equipment
Make marijuana-infused products (MIP) including edibles, tinctures, topicals, and concentrates
Deliver on production goals, while focused on safety and quality
Produce product per recipes and SOP's, maintaining high quality standards
Clean and maintain equipment and laboratory facility
Store supplies and equipment, dispose of waste according to guidelines, and keep laboratory working areas sanitary and safe
Wash and sterilize tools
Employee may also be responsible for monitoring production line and collecting samples for analysis.
Follow SOP and standard analytical procedures to meet Good Laboratory Practices and Good Manufacturing Practices compliance
Record data in lab notebooks, computer databases, and test reports
Qualifications
High School Diploma required; further education in STEM fields preferred
Prior production or manufacturing experience preferred
Prior experience working in regulated environments preferred
Basic math skills
Familiarity with OSHA guidelines for dealing with hazardous chemicals
Ability to establish and maintain effective working relationships with all employees
Highly motivated, self-directed, innovative and able to work independently or among teams with keen judgement, common sense and resourcefulness
Adapts and thrives in a demanding, fast-paced environment
Possesses a high level of critical thinking
Operates with a high level of professionalism and integrity, including dealing with confidential information
Must understand and comply with the rules, regulations, policies, and procedures of Green Thumb
Must be able to learn and understand Cannabis laws, rules, and regulations and have a passion to further their understanding and knowledge of the industry and the laws
Additional Requirements
Must pass any and all required background checks.
Must be and remain compliant with all legal or company regulations for working in the industry.
Must be a minimum of 21 years of age.
Must be approved to receive an Agent badge.
Working Conditions
While performing the duties of this job, the employee is regularly required to perform grasping, talking, hearing, seeing and repetitive motions.
Physical demands – May be required to stand and/or walk for extended periods of time. Must be able to lift, carry and balance up to 50 pounds (200 pounds with assistance)
Pay
New Hire rate: $15/hour
Pay after 90 days: $15.50/hour
Pay at 1-year anniversary: $17/hour
Apply
Your application has been successfully submitted.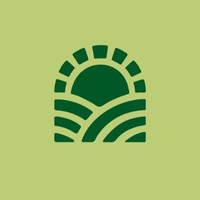 Green Thumb | Health, Happiness & Wellbeing with Cannabis.