Bakery Team Member
This job is no longer accepting applications.
The Role 
The Bakery Team Member will be focused on assisting in insuring the integrity and accuracy of edibles/bakery products and their record keeping. They will also ensure all pastry quality development steps are followed in manufacturing, continuous improvement projects are rigorously monitored, and finished goods exceed customers' expectations consistently. Projects include baking products that are suitable for adult consumption, weighing out, packaging, baking, cleaning and doing dishes. This candidate requires some bakery/pastry background with manufacturing experience a plus.
Responsibilities 
Bakery team members must follow the rules, regulations, policies, and procedures.
To be able to accurately and consistently follow all department standard operating procedures and to accurately and consistently follow recipes.
Bakery team members must exhibit consistent processing technique, tracking and meeting of production goals.
Team member must be honest and have integrity about the work they perform.
Team member must exhibit excellent personal hygiene and arrive for work on time.
ROUTINELY CLEANING THE BAKERY THROUGHOUT THE DAY AS THIS IS A FOOD PREPARATION ENVIRONMENT.
Keep the bakery organized by placing things in their proper place and in the most space efficient ways possible.
Team members must be able to stand for periods of time and participate in some heavy lifting.
Producing products based on the manager's daily work board noting quantities needed to be produced, rolled, baked or weighed out.
Team member must be able to participate in packaging days which includes being trained in using the heat sealer, packaging and labeling products in drams and child safe bags.
Team member must package product without degrading the quality.
Potentially assist in developing new products.
Assist in making improvements to procedures that results in greater efficiency and/or improved products.
Team member may be trained to have a basic knowledge of the "BioTrack" inventory system as it pertains to the department. This includes, printing labels and checking inventory.
Team member must be able to competently enter strain, batch, package ID, weight increments and quantity information into inventory data base and/or logs once trained.
Bakery team members are responsible for clean-up of all processing areas and equipment at the end of every day.
Organize and help keep current all raw ingredients and their inventory.
Organize and help keep current all cleaning fluids and their inventory.
Qualifications
Ability to be flexible and work in various sectors of the department as needed an/or requested by their direct supervisor; this may include but is not limited to, helping grow staff with small tasks, cleaning and/or moving supplies and equipment and/or helping the trim, laboratory or production department as needed.
Team member must have basic organizational capabilities and is able to use an electronic scale accurately and efficiently.
Labeling all containers accurately and swiftly that house product in development or finished product.
Help create a proactive and positive environment; a positive attitude and self-motivation to help produce high quality pre-packed medicine for patients, while meeting and/or exceeding personal and/or company goals.
Be able to work with, help, guide, challenge and motivate other bakery team members in order to create a cohesive group.
Ability to listen well and communicate effectively.
Time management; team member must manage their time during work efficiently in order to meet goals while consistently producing quality product.
Highly motivated, self-directed, innovative and able to work independently or among teams with keen judgement, common sense and resourcefulness 
Adapts and thrives in a demanding, fast-paced environment 
Possesses a high level of critical thinking 
Operates with a high level of professionalism and integrity, including dealing with confidential information 
Must understand and comply with the rules, regulations, policies, and procedures of Green Thumb 
Must have a solid understanding of the Cannabis laws, rules and regulations and passion to further their understanding and knowledge of the industry and the laws. 
Additional Requirements 
Must pass any and all required background checks  
Must be and remain compliant with all legal or company regulations for working in the industry  
Must possess valid driver's license 
Must be a minimum of 21 years of age 
Must be approved by state badging agency to work in cannabis industry
Apply
Your application has been successfully submitted.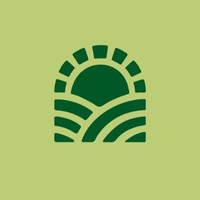 Green Thumb | Health, Happiness & Wellbeing with Cannabis.