Grow Technician
This job is no longer accepting applications.
The Role 
Does everything you touch turn to green? Here at GTI, we're looking for a grow tech who's hard working, goal oriented, positive attitude, and able to adapt to change. We need someone to lead by example in the cultivation center, potting, big leafing, and harvesting with expert care and precision, all while maintaining compliance. In this role, you'll be the Oglesby's extra dab of knowledge and experience, bringing an advanced skill set to the whole operation. If you're ready to lead among the leaves, come grow your career with GTI!
Responsibilities 
Execute & complete assigned tasks, projects and expectations of the Grow Department in accordance with GTI's mission, vision, goals, and objectives. Main tasks include, but are not limited to:
Harvesting plants
Big leafing plants
Potting plants
Managing waste
Maintain open communication with management team and co-workers
Report employee issues or product situations
Abide by the companies and grow department's safety policies
Follow all SOPs, verbal directives, training information and policies when performing duties
Ability to get along with others and maintain positive attitude
Other duties as assigned
Ability to listen well and communicate effectively orally and in writing with various audiences, especially with direct supervisors and co-workers
Ability to establish and maintain effective working relationships with all employees
Basic math skills
Understand applicable federal, state and local laws and regulations as they pertain to the industry, personnel law, safety regulations, local municipal codes and organizational rules, regulations, directives and standard operating procedures
Ability to work independently throughout a workday with given directives
Qualifications  
Previous manufacturing/laborer experience preferred
Previous agricultural experience preferred
Equivalent combinations of education and experience may be considered, including internal experience.
Highly motivated, self-directed, innovative and able to work independently or among teams with keen judgement, common sense and resourcefulness
Adapts and thrives in a demanding, start-up, fast-paced environment
Must understand and comply with the rules, regulations, policies, and procedures of GTI
Must have a solid understanding of the Medical Marijuana laws, rules and regulations set forth by the state and the D.O.A.; a pursuit to further their understanding and knowledge of the industry and the laws is appreciated and commendable
While performing the duties of this job, the employee is regularly required to perform grasping, lifting, walking, standing, talking, hearing, seeing and repetitive motions
PHYSICAL DEMANDS:  VERY LABOR INTENSIVE. Must be able to lift, carry and balance up to 75 pounds (150 pounds with assistance), may include walking or standing for extended periods of time, as well as stooping, bending over and/or crouching
Additional Requirements 
Must pass any and all required background checks
Must be and remain compliant with all legal or company regulations for working in the industry
Must be a minimum of 21 years of age
Must be approved by the D.O.A. to receive an Agent badge
Apply
Your application has been successfully submitted.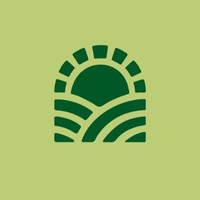 Green Thumb | Health, Happiness & Wellbeing with Cannabis.