Cultivation Technician
This job is no longer accepting applications.
The Role
The Cultivation Technician provides manual labor and maintains the health and quality of plants during the vegetation and flower cycles. Here at Green Thumb, we're looking for Cultivation team members who are hard working, goal oriented, have a positive attitude, love hands-on learning, want to cross-train, and are able to adapt to changes. In addition to assigned duties, Cultivation Techs may also support the Harvest and Packaging teams as needed.
Responsibilities
Plant maintenance in veg cycle:
Topping plants
Bottoming plants
Transplanting
Scouting for disease or potential insects
Training plants
Flower:
Move plants from veg to flower
Stick irrigation emitters into plants
Lay trellis netting and work plants into place
Defoliate and prune plants
Harvest:
Prepare room for harvest
Harvest/take down plants
Defoliate and break plants into smaller pieces
Hang plants on dry rack
Clean both dry and flower rooms in between harvests
Cleanliness:
Sweeping, mopping, vacuuming, sanitizing, and all other required cleaning
Cleaning of the plant housing devices
Maintenance and cleaning of the plant tables
Maintenance of the plant pots
Reporting any issues to management to ensure a timely fix
Requirements
Previous experience working with plants, plant disease, and pests is desired
Strong work ethic with flexibility to work days, nights, weekends, and holidays
Proven ability to maintain consistency in a fast paced, hard working, high-stress environment
High attention to detail with ability to scout for disease and pests is required
Ability to work in ever changing physical conditions
Must be able to work on ladders or scaffolding
Must be able to climb, pull, push, bend, stoop, carry, stand, squat, reach, pivot, and balance
Must possess a can-do attitude and be able to work with a team
Must be able to obtain required licensing at time of hire and submit personal information for licensing and fingerprinting
Must be 21 years of age or older
Pay
New Hire rate: $15/hour
Pay after 90 days: $15.50/hour
Pay at 1-year anniversary: $17/hour
Apply
Your application has been successfully submitted.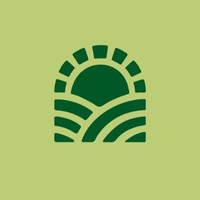 Green Thumb | Health, Happiness & Wellbeing with Cannabis.