Inventory Specialist
This job is no longer accepting applications.
The Role 
Are you someone who has a passion for being organized, detail oriented, and loves to collaborate? If you're someone who is excited about contributing your expertise to this growing industry, then we should talk!
The ideal candidate is excited and ready to apply their knowledge and experience in production control / inventory management, quality control, and process management to varied production and retail activities. Our team comprises individuals who are outstanding in their profession and are committed to delivering differentiated and superior results in an increasingly popular market. Our team loves working together and is determined to find teammates they can respect, trust, and enjoy working with.
Experience in the cannabis industry is a huge plus. The ability to manage and/or influence others, be a source of cohesion within the workforce, and help us ensure Green Thumb/Affinity remains the place where quality people work and prepare distinctive, quality products will make the Inventory Specialist a very valued member of our team!
Responsibilities 
Reports to the Production and Compliance Manager to support compliance and daily inventory tasks in METRC/LeafLogix Support all inventory-related tasks within the facility, from seed to shipment of bulk or finished goods, to ensure timely and accurate tagging and tracking
Verify all products prior to sale are added in LeafLogix correctly to include: price, useable weight, product type, and METRC barcode.
Maintain all inventory tracking systems – update every morning and evening. Notify Production and Compliance Manager of any identification of inventory discrepancies in a timely manner.
Track and maintain accurate records of all incoming and outgoing products
Receive inventory
Document and enter all inventory in METRC and LeafLogix; ensure clear and accurate physical labeling.
Log all transfers from bulk inventory items into finished packaged sellable units
Track and record all product related waste in compliance with state regulations
Work with Production and Compliance Manager on:
Regular inventory product audits
Inventory levels and packaging planning
Ensuring widespread compliance with state/local regulations, security protocols, access protocols, and company policies, procedures, and SOPs
Fulfill orders, complete manifest documentation and facilitate with the intake and outtake of product with sales / account personnel
Maintain a clean and extremely organized inventory vault
Provide feedback to continuously streamline facility processes, inventory management and sales
Aid in SOP Creation and Training documents
Maintain knowledge of all system / policy changes in METRC and LeafLogix
Maintain knowledge of Massachusetts Cannabis Control Commission Regulations
Qualifications      
Exceptional organization and attention to details
Attention to detail and time management
Ability to work in a team and in proximity with all production teams within the facility
Ability to work in an environment that requires use of sunglasses and ear protection
Ability to understand and follow all Integrated Pest Management requirements
All other duties as assigned by the leadership team
Microsoft Suites, Strong Excel, Word, PowerPoint required
Previous experience with inventory systems, METRC system and/or LeafLogix preferred but required
Must be able to lift 50lbs.
Must remain in compliance with state and local cannabis regulation
High School Diploma or General Education Degree
Must be able to pass a CORI and background check
Must be at least 21 years of age
Additional Requirements 
Must have a valid driver's license or State ID card
Must be a minimum of 21 years of age
Must pass all required background checks
Must be and remain compliant with all legal and company regulations for working in the industry
Must be approved by the Cannabis Compliance Board to receive an Agent Card
Working Conditions
While performing the duties of this job, the employee is regularly required to perform reaching, grasping, bending, stooping, talking, hearing, seeing and repetitive motions.
Must be able to sit and/or stand for extended periods of time while maintaining focus.
PHYSICAL DEMANDS:  Must be able to lift, carry, and balance up to 50 pounds AND must be able to do so with extreme care and caution when working with product.
Apply
Your application has been successfully submitted.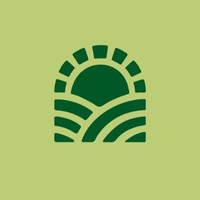 Green Thumb | Health, Happiness & Wellbeing with Cannabis.