Network Architect
This job is no longer accepting applications.
The Role 
Our team is experiencing tremendous growth and in search of a Network Architect. This role is critical for helping us design and scale a new network architecture to support our rapidly growing enterprise. You will have direct impact in the decision-making process around the design, architecture, and security of our data network. In this role, you will be expected to be our subject matter expert on all things related to data networking.  In addition, you will interface with other critical groups like InfoSec and Service Management to ensure we are safe and secure, while also operating at peak efficiency. This role is based out of our Chicago headquarters and requires in-person attendance. 
Responsibilities 
Architect the network that supports the Green Thumb platform 
Full life cycle development of network infrastructure, including vendor relationships, product selections, successful implementations and eventual sun setting of environments 
Design and implement a network monitoring strategy that improves end-to-end visibility of the IP network at Green Thumb
Improve or create automation and tools to be used to monitor the network, diagnose problems, collect information, plan capacity, and decrease manual changes within the network 
Establish a performance management approach to ensure peak network performance in a safe and secure fashion 
Identify opportunities for configuration improvement. Propose, document and implement those improvements '
Support critical network issues at all levels within the network 
Maintain and improve LAN/WAN connectivity across multiple states and multiple types of architecture including cloud 
Generate and update runbooks and other documentation 
Participate in a rotation of secondary on-call responsibility for network infrastructure, responding to and resolving incidents 
Serve as third-level escalation point for service management issues 
Provide solutions and support around New Site Openings and Mergers & Acquisitions 
Provide ancillary support and services within the Critical Systems team 
Qualifications  
BS in Computer Science or related IT major preferred, with 10+ years industry experience 
Demonstrated ability to architect complex, multi-site hybrid networks, both WAN and LAN 
Expert level knowledge of Fortinet, Meraki, Cisco or similar routing and switching platforms 
Experience with load balancers handling large volumes of traffic 
Expert level knowledge of IPv4 and IPv6, BGP, OSPF and Spanning Tree Protocol 
Expert level knowledge of network monitoring, and the tools needed to effectively monitor a network 
Excellent written documentation and verbal communication skills 
Knowledge of network security including IDS, DDoS, Firewalls, and other distributed attack schemes 
Proactive leader; bias for action, while following change control methods and processes 
Ability to script in relevant languages. 
Strong experience in network automation, with demonstrable history of deploying large scale automation 
Excellent troubleshooting skills, a creative and methodical thinker 
Knowledge of Change Management best practices 
 Additional Requirements 
Must pass any and all required background checks  
Must be and remain compliant with all legal or company regulations for working in the industry  
At Green Thumb, we believe that our corporate community should be a reflection of the communities we serve. We are dedicated to fostering an inclusive culture that celebrates diversity across race, sex, age, gender identity, sexual orientation, disability, nationality, religion, experience, and thought—not only because it is right, but because it makes us better. Our mission—the right to wellness—informs our commitment to champion economic opportunities in communities disproportionately affected by the war on drugs through employment and community involvement. Green Thumb is proud to be an equal opportunity workplace. 
We can't wait to meet you.
Apply
Your application has been successfully submitted.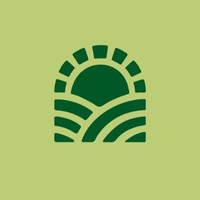 Green Thumb | Health, Happiness & Wellbeing with Cannabis.