IT Specialist
This job is no longer accepting applications.
The Role
Green Thumb is seeking a IT Specialist to support our growing fleet of retail stores and wholesale production facilities in and around Illinois. This is an opportunity for a seasoned IT professional with the experience to operate independently, and the flexibility to get up and go to any number of locations on a moment's notice. Our ideal candidate has a strong Windows background, software and hardware troubleshooting, POS, and networking experience. You'll be traveling to our locations frequently, so reliable transportation is a must. If you are looking for an IT role where no two days are the same, we want to talk to you!
Responsibilities 
Troubleshooting escalated hardware/software/OS service tickets and owning them to resolution. Support requests will arrive via online chat, phone calls, and a helpdesk ticketing system, and include issues that can be resolved remotely, as well as tickets that will require on-site resolution.
Regularly visiting retail stores and grow/manufacturing facilities for general maintenance and incident response.
Standing up new locations as they open, including deploying hardware (telephones, computers, printers), racking servers, patching equipment, setting up network connections, and troubleshooting POS systems.
Experience with imaging, configuring, and deploying devices with an ability to follow documentation.
Create and maintain documentation for end users, assist with creation of Knowledge Base articles for the helpdesk, and documentation for IT coworkers (new equipment procedures, fixes, etc.).
Frequent (50%+) travel to remote retail sites.
Ability to be on-call for emergency scenarios that require quick response, both remote and onsite.
Qualifications  
8+ years experience in an IT role preferred
Experience installing and troubleshooting issues with hardware (laptops/printers/scanners/network connections/ A/V system) and software including (Windows 10, MS Office 365 apps, etc.)
POS experience preferred
The ability to not only juggle tasks/projects, but also to handle shifting priorities at a moment's notice
Excellent judgement, able to operate with little oversight
Resourceful in your technical ability as well as responsive and conscientious to employee needs
Excellent communication skills, both written and verbal. Ability to communicate clearly with technical and non-technical coworkers.
Strong ability to walk users through fixes and explain concepts to users who have different levels of IT familiarity
The ability to lift items up to 45 pounds (required in the handling of shipments, server hardware, etc.)
Ability to travel and reliable transportation required
Additional Requirements 
This role requires to be in-office/on-site, as the business necessitates
Must pass any and all required background checks
Must be and remain compliant with all legal or company regulations for working in the industry
Must possess valid driver's license
Must be a minimum of 21 years of age
Must be approved by state badging agency to work in cannabis industry
Apply
Your application has been successfully submitted.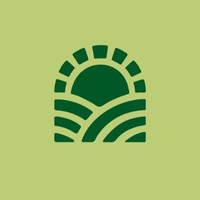 Green Thumb | Health, Happiness & Wellbeing with Cannabis.