Business Intelligence Engineer
This job is no longer accepting applications.
The Role 
The Business Intelligence Engineer is responsible to help build, automate, and maintain corporate automation workflows. As a green field project this is an incredibly exciting opportunity to help design the systems and partner with key stakeholders in the business to drive strategic impact. As a BI Engineer you are a problem solver and genuinely like helping others solve complex problems. We are specifically seeking a candidate with AWS integration technologies, Python, SQL, & PowerShell. This role is a blend of remote and within our Chicago based headquarters.
Responsibilities 
Translate Green Thumb business needs into technical specifications to design, build and deploy various Business Intelligence solutions
Work collaboratively with various business partners to assist in the design and implementation of analysis tools to answer business challenges
Drive operational excellence for data ingestion, transformation and publication to ensure confidence in systems
Partner with finance, operations, and technology to prioritize and define data and BI development needs
Work with business partners in different teams to identify new BI capabilities and projects
Analyze and visualize large scale data to present the findings and opportunities, and output solid analysis report with recommendations
Maintain and update existing scripts as well as create new ones to support various processes
Manage SaaS integrations and SQL databases, 0365 integration, and utilize AWS technologies (Glue, Data Pipeline, EC2, S3, EMR, RDS, etc.)
Sync your activities and share your experience with a diverse team
Develop queries and visualizations for ad-hoc requests and projects, as well as ongoing reporting
Qualifications  
6+ years related experience, Bachelor's degree required in technical field; Masters Degree preferred
Proven proficiency in Python, SQL, AWS technologies
Proven experience and knowledge with major BI reporting tools, Tableau preferred
Advanced data analysis skills – e.g. database query construction, data warehousing, regression modeling, and experience in market and business analysis
Experience designing and implementing scalable ETL design and mappings, database query construction and data warehousing skills
Proven experience partnering with key stakeholders in understanding business requirements to solve key strategic initiatives in Agile environment
Ability to make recommendations for new metrics, strategies, and methods to improve measurement and data collection practices
Highly motivated, self-directed, innovative and able to work independently or among teams with keen judgement, common sense and resourcefulness
Adapts and thrives in a demanding, fast-paced environment
Possesses a high level of critical thinking
Operates with a high level of professionalism and integrity, including dealing with confidential information
Must understand and comply with the rules, regulations, policies, and procedures of Green Thumb
Must have a solid understanding of the Cannabis laws, rules and regulations and passion to further their understanding and knowledge of the industry and the laws.
Additional Requirements 
Must pass any and all required background checks  
Must be and remain compliant with all legal or company regulations for working in the industry
Apply
Your application has been successfully submitted.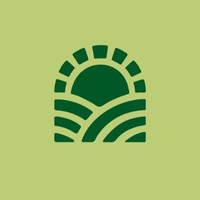 Green Thumb | Health, Happiness & Wellbeing with Cannabis.