Project Manager, Strategic Initiatives
This job is no longer accepting applications.
The Role 
As a Project Manager on the Strategic Initiatives team you will be responsible for the planning and execution of complex projects across the company. In this highly visible role, you will partner with various stakeholders to bridge between various departments to bring efficiency and systematic change to Green Thumb nationwide. The ideal candidate will have a blend of experience working in fast paced, visible roles with a focus on process execution, impeccable communication and organizational skills, and ability to work within deadlines and budgets. Your abilities to coordinate across departments, partner with various levels of stakeholders, and properly leverage the talents of many employees is paramount. The ideal candidate will feel comfortable working on several projects at once while acting at the national level. Your love of Microsoft Project, Excel and bringing creative solutions to keeping a high growth company organized will make you an asset to the business quickly.
Responsibilities 
Lead complex, highly visible innovative initiatives toward achieving critical efficiency with the Green Thumb portfolio
Develop and execute comprehensive project plans for new markets, business integrations, and other process changes, including coordination of resources, stakeholders, and technology platforms
Directly lead multiple initiatives from planning, scheduling, delivery and change management to ensure project goals are mat
Track project performance and analyze progress of tasks across all participants to accomplish short- and long-term goals
Communicate regularly on progress of program and project level updates across all stakeholder groups
Lead program and project reviews with stakeholder and business partners to report on and facilitate conversations regarding KPI status, progress, resources, innovation and risks
Manage and develop tracking and documentation of strategic projects across a variety of business processes
Maintain professional and technical knowledge of project management tools and resources
Understand the rules, laws, compliance and regulatory requirements within the cannabis market to ensure compliance in execution of project planning
Qualifications  
5+ years of project management in management consulting, operations, manufacturing, high growth startup environment; Bachelors Degree required
Aptitude to grasp new concepts and effectively produce results
Exceptional problem-solving skills – an analytical, innovative, and creative mindset
Ability to structure and manage intensive workloads
High degree of emotional intelligence to effectively deal with increasingly diverse clients and teams
Advanced proficiency with project management tools including Microsoft suite of tools including Excel and PowerPoint
Proven knowledge of agile, project management and organizational change principles and methodologies
Experience leading cross-functional teams and work presenting to internal stakeholders
Highly motivated, self-directed, innovative and able to work independently or among teams with keen judgement, common sense and resourcefulness 
Adapts and thrives in a demanding, fast-paced environment 
Possesses a high level of critical thinking 
Operates with a high level of professionalism and integrity, including dealing with confidential information 
Must understand and comply with the rules, regulations, policies, and procedures of Green Thumb 
Must have a solid understanding of the Cannabis laws, rules and regulations and passion to further their understanding and knowledge of the industry and the laws. 
Additional Requirements 
Must pass any and all required background checks  
Must be and remain compliant with all legal or company regulations for working in the industry  
Must possess valid driver's license 
Must be a minimum of 21 years of age 
Must be approved by state badging agency to work in cannabis industry
Apply
Your application has been successfully submitted.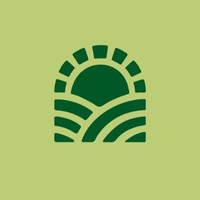 Green Thumb | Health, Happiness & Wellbeing with Cannabis.