Investor Relations Analyst
This job is no longer accepting applications.
The Role 
In this highly visible role, the Investor Relations Analyst will report to the EVP, Capital Markets and be responsible for critical operational and analytical tasks to support activities for the Investor Relations department including building investor documentation, conducting investor focused analysis, and cultivating relationships with external analysts.  The Investor Relations Analyst will serve as a key contributor to the company's quarterly earnings cycle, annual reports, board member documentation and partner cross-functionally with internal and external stakeholders for timely communication of earnings results. This role will require travel from time to time for road-shows, conferences and investor tours (no more than 25%).
Responsibilities 
Develop consistent reporting & materials for shareholder meetings, financial conferences, earnings releases and Investor Days
Support the quarterly earnings process by maintaining a database of key business metrics, monitoring consensus estimates, producing prep documents for senior management, performing post-earnings analysis and summaries
Drive competitive analysis including tracking of financial results to align with corporate strategy
Report on market performance, economic developments, regulatory issues, and other public market information
Manages and oversees sell-side analyst relationships, including reviewing models and working with reporting entities (Factset, Bloomberg, etc.) to ensure accurate estimates
Monitor shareholder information, including changes in ownership at both the institutional and fund levels, and own and maintain relationship management database
Update leadership routinely on company's stock price, analysts' forecasts, investor perceptions, peer company and industry performance
Cross-collaborates with partners in finance, legal, corporate communications, corporate responsibility, and others
Leads competitive intelligence work to define, gather, analyze, and distribute updates about key competitors and customers (financial results, product initiatives, key strategies) and the overall industry/sector
Qualifications  
Bachelors degree in finance, business, economics or demonstrated experience
2+ years relevant experience in investor relations, corporate finance, sell-side/buy-side role, preferably in a growth industry
Advanced experience in Microsoft Power Point & Excel with demonstrated experience building public facing documentation
Highly motivated, self-directed, innovative and able to work independently or among teams with keen judgement, common sense and resourcefulness
Adapts and thrives in a demanding, fast-paced environment
Possesses a high level of critical thinking
Operates with a high level of professionalism and integrity, including dealing with confidential information
Must understand and comply with the rules, regulations, policies, and procedures of Green Thumb
Must have a solid understanding of the Cannabis laws, rules and regulations and passion to further their understanding and knowledge of the industry and the laws.
Additional Requirements 
Must pass any and all required background checks  
Must be and remain compliant with all legal or company regulations for working in the industry  
Must possess valid driver's license 
Must be a minimum of 21 years of age 
Must be approved by state badging agency to work in cannabis industry
Apply
Your application has been successfully submitted.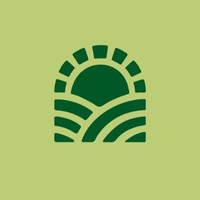 Green Thumb | Health, Happiness & Wellbeing with Cannabis.