Consumer Data Specialist
This job is no longer accepting applications.
The Role
The Consumer Data Support Specialist, Consumer Insights & Learning is a curious, dot-connecting and detail-oriented individual who will be help execute consumer research projects. This individual will work closely with other Analysts on the CIL team to build out the content from Green Thumb's consumer learning agenda.
As a member of the strategy and insights team, you will partner closely with the Brand and Retail Marketing teams and the R&D, Finance, and Technology teams to leverage data that brings visibility and actionable insights to consumer, market and business trends. Your research projects will reinforce the "voice of the customer" and help shape our market expansion, new product development, and consumer marketing strategies to position Green Thumb's leadership in the rapidly evolving and dynamic cannabis marketplace.
Responsibilities
Create and program consumer surveys based upon Green Thumb's consumer learning agenda (bonus points for advanced survey programming like piping, skip logic, etc. in QuestionPro, Qualtrics or similar survey platform)
Manage Green Thumb's digital cannabis community including sourcing participants, responding to participant questions/concerns, incentivizing community member participation and building a positive online culture that promotes rich community feedback
Communicate with members from GreenThumb's internal product testing group to coordinate product testing schedules and track participation
Prepare product testing materials including product labeling, worksheets and instruction manuals
Input cannabis-related data from various primary and secondary sources into a consumer database and ensure data quality and accuracy
Collaborate with Brand and Retail Marketing teams to develop ongoing learning plans
This is the cannabis frontier! There will be twists and turns and responsibilities we haven't even imaged yet, but you can help get us there.
Qualifications
2+ years of consumer research experience
A bachelor's degree in relevant field (data science, marketing/business, psychology, sociology).
Proven experience using data surveying tools such as Qualtrics, Survey Monkey, QuestionPro (highly preferred) or other related software.
Ability to build relationships and credibility with team members at all levels of the organization
Willingness to hustle; we operate at a fast pace and we expect team members to keep up
Highly motivated, self-directed, innovative and able to work independently or among teams with keen judgement, common sense and resourcefulness
Adapts and thrives in a demanding, entrepreneurial, fast-paced environment
Possesses a high level of critical thinking
Operates with a high level of professionalism and integrity, including dealing with confidential information
Must understand and comply with the rules, regulations, policies, and procedures of Green Thumb and the industry.
Additional Requirements
Must pass any and all required background checks
Must be and remain compliant with all legal or company regulations for working in the industry
Must possess valid driver's license
Must be a minimum of 21 years of age
Must be approved by state badging agency to work in cannabis industry
Apply
Your application has been successfully submitted.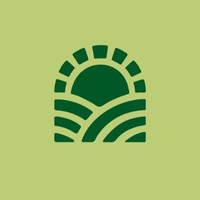 Green Thumb | Health, Happiness & Wellbeing with Cannabis.