Permit and Compliance Specialist
This job is no longer accepting applications.
The Role 
As a Permit and Compliance Specialist on the Retail Store Development team you will be responsible for application, tracking and management of permitting processes for New Store Openings and various Retail Development projects across the company. In this highly visible role, you will partner with various stakeholders to bridge between our real estate, design and construction teams to support opening of new RISE dispensaries and other associated projects. The ideal candidate will have a blend of experience working in fast paced roles with a focus on coordinating multiple permitting efforts between internal teams and various local jurisdictions. Your abilities to coordinate across departments, partner with external vendors, and communicate and influence parties with jurisdictional authority over our stores will be critical. The ideal candidate will feel comfortable working on several projects at once while acting at the national level. 
Responsibilities 
Partnering with our Compliance team, become an expert in compliance issues pertaining to physical development of new stores. 
Get up to speed quickly on compliance and be able to inform the rest of the team when we enter new markets. 
Partner with outside counsel and our real estate team to obtain all necessary special and conditional use permits for new sites. 
Work with architects and engineers to facilitate the permit application process 
Prepare and submit applications to various agencies having jurisdiction over required permits and/or approvals 
Work closely with the municipalities on the status of permits and ensure they are processed in a timely manner. 
Produce and maintain schedules for all projects and coordinate with municipalities from approval to final stages of permitting process 
Manage and develop tracking and documentation/reporting of permitting status for our new store openings, remodels, conversions. 
Schedule and coordinate meetings, appointments, etc 
Accurately project dates and notify construction team of likely permit issue dates, target construction mobilization 
Maintain and keep up to date all internal files relating to site plan applications, approvals, licenses and permits 
Meet with various local jurisdictional entities as required, attend Hearings on behalf of GTI, to present project and request approval 
Qualifications  
3+ years of permitting/compliance experience with general contractor, retailer, or comparable paralegal experience 
Bachelor's Degree preferred 
Knowledge of the construction industry a must 
Ability to read and understand construction documents 
Exceptional problem-solving skills – an analytical, innovative, and creative mindset 
Ability to structure and manage intensive workloads 
Advanced proficiency with Microsoft suite of tools including Excel and PowerPoint 
Highly motivated, self-directed, innovative and able to work independently or among teams with keen judgement, common sense and resourcefulness 
Adapts and thrives in a demanding, fast-paced environment 
Operates with a high level of professionalism and integrity, including dealing with confidential information 
Must understand and comply with the rules, regulations, policies, and procedures of Green Thumb 
Must have a solid understanding of the Cannabis laws, rules and regulations and passion to further their understanding and knowledge of the industry and the laws. 
Additional Requirements 
Must pass any and all required background checks  
Must be and remain compliant with all legal or company regulations for working in the industry  
Must possess valid driver's license 
Must be a minimum of 21 years of age 
Must be approved by state badging agency to work in cannabis industry
Apply
Your application has been successfully submitted.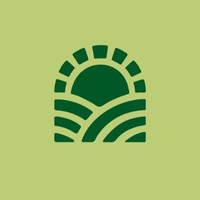 Green Thumb | Health, Happiness & Wellbeing with Cannabis.